Give a Gift They'll Love This Holiday
Garden Crossings Gift Cards are the Perfect Gift!
Plant of the Week
Berry Heavy Gold
Garden Crossings is more than just a business.
The whole family is involved in bringing you the best.
It's a family passion planted when we were both young children enjoying our mothers' and grandmothers' gardens. We started Garden Crossings in 2002 with a small website and 100 varieties in our catalog. Now we grow and sell over 1,150 varieties of plants and we're adding new choices all of the time.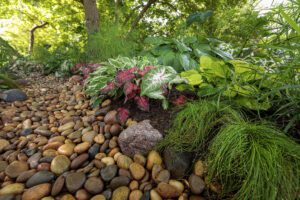 If one of your goals is to garden more sustainably, consider incorporating a rain garden into your landscape. These gardens can look a lot like a perennial garden to help them blend in well with your other garden beds, but they serve a unique ecological purpose. The primary function of
Read More »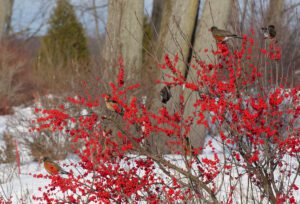 Robins enjoying Berry Poppins® winterberries. Photo courtesy of Spring Meadow Nursery. It's no coincidence that shrubs tend to produce their berries in late summer and fall rather than in the spring. One reason is because plants and birds have coevolved to benefit one another. Fall berries tend to be high
Read More »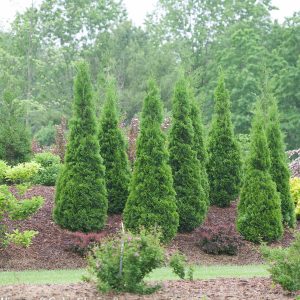 If you are like many people, you are looking for plants that do it all—provide year-round beauty, color and interest in the landscape. Here are ten of our very best that will help you accomplish that goal in your garden design. #1 – Pyramidal Evergreens Pyramidal evergreen trees and shrubs
Read More »
What Size Plant is Best for You?
Get Inspired. Check Out Our Channel!
For new plants, do-it-yourself projects, and exciting news, follow our YouTube Channel for weekly videos!
Free Shipping on Orders Over $149