American Beauties Native Plants™
Native Plants for Your Backyard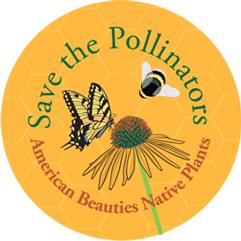 Garden Crossings has partnered with American Beauties Native Plants™, a nationally known native plant brand, to offer you a great selection of plants that are native to the United States. Although, there are almost 500 plants in this brand we have selected what we feel are the best native plants for the majority of the United States.
WHY Plant Natives? Native plants are usually less susceptible to problems such as pests and diseases. Native Plants also require Less Water, Less Feed (Fertilizers) in turn making them less work than other plants in your garden. Native Plants also supply the needs for your native wildlife, including butterflies, hummingbirds, songbirds and beneficial insects, in such ways as providing food, shelter and a place to raise their young. Just add water and you have created an environmental paradise for your native wildlife.
American Beauties Native Plants™ is a trademark of American Beauties, LLC and is used under license to Garden Crossings, LLC
Long-Lived Perennial, Butterfly Host Plant, Low Maintenance
Showy Indigo-Blue Flowers, Bushy Upright Habit, Great for Back of Gard...
Very Fragrant, Attracts Hummingbirds and Butterflies, Increased Mildew...

Adds Texture & Motion, Long Lived Native, Great for Meadows