Hatching This Spring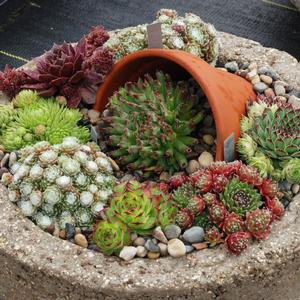 Getting the 'coop' ready, Chick Charms® are here! We are so excited to introduce to you hand picked Hen & Chick selections that compliment each other as well as your garden. Drought tolerant and easy to grow it is time to start filling your 'coop'.
New this year we bring to you Chick Charms®, a drought tolerant succulent that currently has 12 unique colors ad textures in the collection. Hardy in zones 3-9, Chick Charms® can virtually be grown is just about every garden. What makes this collection of Hens and Chicks unique? The time and trials that have been put into them. The plants selected for the Chick Charms® collection have been selected based on seasonal color, texture and the ability to look good Spring through winter.
Read More »