It may still be too cold to garden where you live, but if you're anything like me, that certainly doesn't stop spring fever from settling in. I like to use the time I can't garden outside to study up on new gardening techniques, keep up on current environmental issues, research new plants and make big plans for the coming season. (It never hurts to dream big!)
I've detailed ten gardening tasks you'll want to do once spring arrives in this blog post. I'm itching to do #3, but first I'd better take care of those persistent shepherd's purse weeds that are already rearing their bright green heads in my garden. How a weed can appear less than 24 hours after the snow melts is beyond my comprehension!
In the meantime, as I sit in my warm home gazing out into my landscape on this late winter day, I'd like to share five common sense gardening tips and challenges with you before the new season begins.
1. Do more of what works.
Gardening isn't meant to be a struggle against nature. This year, I'd like you to consider committing to working with what you have and doing more of what works. If you struggle with clay soil, grow more plants that like clay soil. If you garden in a lot of shade, grow plants that are naturally well-adapted to full shade conditions like these. Don't fight nature, work with it.
I really do follow my own advice! For example, I've learned through trial and error over the years that I can plant any variety of smooth hydrangea (Hydrangea arborescens) and it will thrive in my garden. So, this year I'm going to do more of what works and plant more of these gorgeous hydrangeas. New varieties are introduced every year and of course, I want them all. Which easy care plants could you grow more of in your garden this year?
2. Try something new every year.
Some plants are like old friends—you can't wait to see them spring back to life every spring. But for me, gardening would become monotonous if I grew the same varieties and used the same colors every year. Nature is ever-changing and so my garden is, too. Every year presents an opportunity to learn something new.
This year, I'm challenging you to grow something you've never grown before. It might be as simple as planting a tropical Mandevilla vine at the base of your mailbox so it's big, blousy blossoms can greet you every afternoon. Maybe you could try a color palette you haven't yet explored. (You'll find some fun new combination ideas here.) Maybe you will adopt a new gardening practice this year, such as committing to feeding your annuals every week with water soluble plant food to see how much nicer they can grow and bloom. Pick one new thing and "just do it"!
3. Be a keen observer of the creatures that inhabit your garden.
The morning after a wet winter snow or early s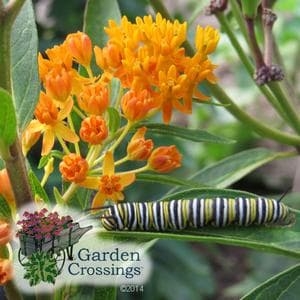 pring rain gives us an opportunity to get outside and scout for animal tracks. You might be surprised to see all the activity that's been going on in your garden while you were hunkered down indoors. This website makes it easy to identify their tracks.The morning after a wet winter snow or early spring rain gives us an opportunity to get outside and scout for animal tracks. You might be
Using that knowledge, make a plan for deterring the animals that can do the most damage to your garden including deer, rabbits and voles. Now is the time to read up on which repellents are the most effective or to consider replacing the critters' favorites with different kinds of plants they don't like. We've sorted our database into solutions for deer resistant and rabbit resistant plants to get you started.
As warmer weather approaches keep an eye out for pollinators. Do you grow spring blooming flowers like bleeding hearts and hellebores that will provide an early season food source for bees? Are there host plants like milkweed for butterflies to lay their eggs on in summer? Do you grow late blooming plants like bluebeard to keep the pollinators fed through the end of the season?
4. Check out the view.
What's your view like as you look out into your garden today? With some careful planning, it could be spectacular in all four seasons. I appreciate evergreen shrubs and trees most this time of year. Now is when I make plans to plant more of them to screen my view of a neighbor's garage, add a little more privacy, or block the prevailing wind. I intentionally plant trees and shrubs with bright bark or colorful fruit where I can en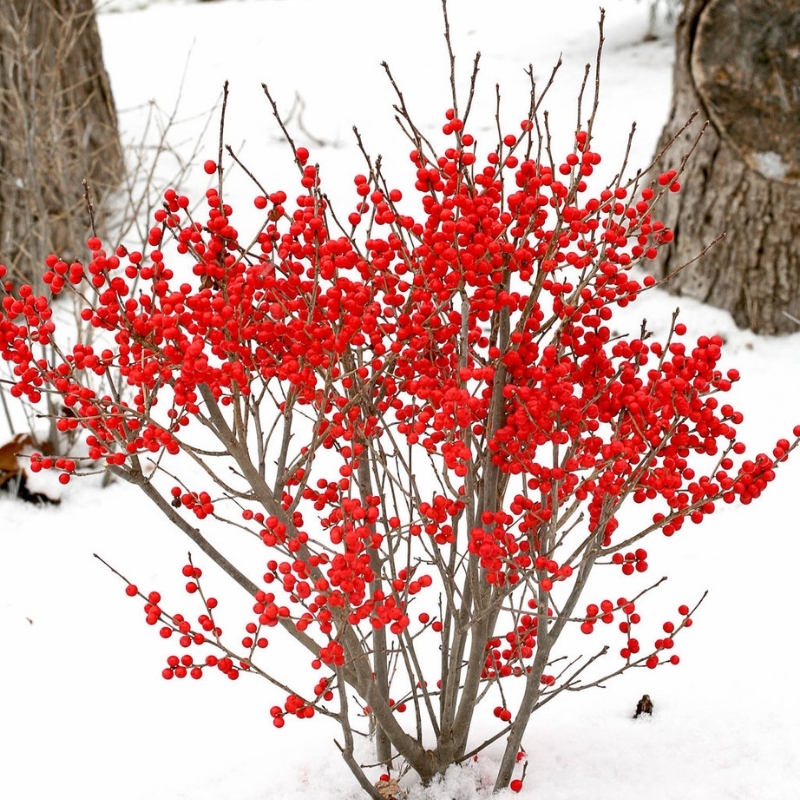 joy them from indoors in winter.
If your view is blocked by an overgrown plant that's growing too close to the house, plan to prune it or replace it with something smaller. With so many kinds of compact shrubs available, there's no reason to keep oversized plants that have outgrown their welcome.
5. Notice where water tends to pool in your landscape.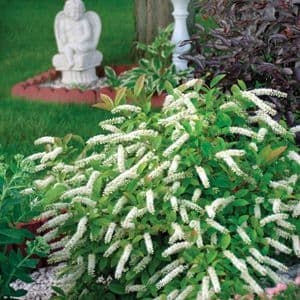 Melting snows and early spring rains provide an opportunity for us to observe where water tends to pool in our landscapes. I'd recommend taking pictures or keeping good notes to help you remember. It's up to you to decide whether to work with those conditions or alter your landscape to change where the water collects.
You could sculpt a new garden bed in the area where water collects and plant it with moisture loving plants like sweetspire, elderberry, rose mallow and astilbe. They will happily soak up any excess moisture that comes their way.
If you don't want water to pool in a particular area, plan now to add more soil and bring that part of your landscape up to the same level as the dry ground. The place where you buy your mulch in bulk likely also sells screened topsoil that can be used for such a purpose.
Lastly, enjoy these last few moments before spring fully arrives and it is time to get outside. There's still time left to dream, scheme and plan before you plant!