Burpee Home Gardens®
Home-Grown Herbs & Vegetables
Reap the rewards of growing fresh vegetables, fruits and herbs. Choose from an extensive assortment including tomatoes, peppers, celery, beans, melons, strawberries, basil, cilantro, dill, rosemary, plus many more. Perfect for your large garden or patio containers.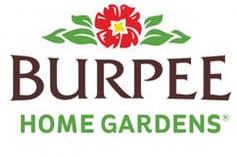 There are no products matching the selection.
This is a custom CMS block displayed if category is empty.
You can replace it with any custom content.