Burpee Home Gardens®
Home-Grown Herbs & Vegetables
Reap the rewards of growing fresh vegetables, fruits and herbs. Choose from an extensive assortment including tomatoes, peppers, celery, beans, melons, strawberries, basil, cilantro, dill, rosemary, plus many more. Perfect for your large garden or patio containers.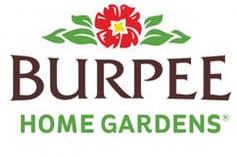 Nutty Flavor, Perfect for Salads and Soups, Tight Ruffles and Deep Gr...
Full Sunlight, Fragrant Culinary Herb, Prefers Substandard Soil Condit...