What Happens at the Greenhouse in the Winter?
What Do We Do in the Winter?
This time of year, not too much is happening in our gardens outside, but what about in the greenhouse? While the gardening season may be over for now, our team at Garden Crossings is still hard at work. Though our work week has come back down to a manageable 40-50 hours a week instead of the 80-90 hours per week typical from spring to fall, we find plenty of things to keep us busy.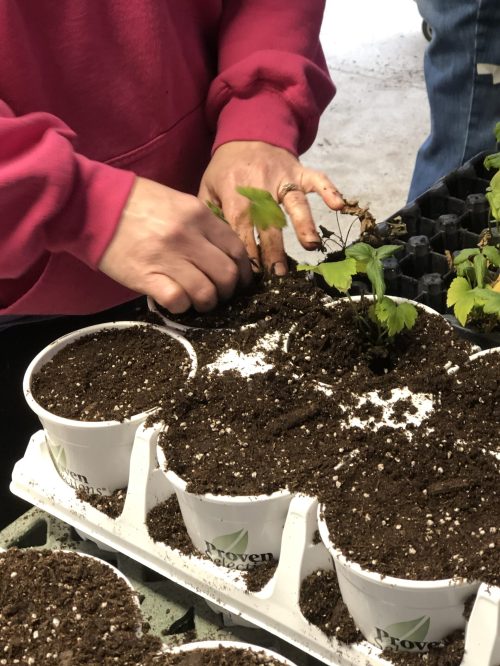 During the winter, we are streamlining our ordering and shipping processes, building new greenhouses and maintaining existing ones, making final decisions on what to grow, ordering stock and beginning to plant. Perennials are the first to be potted up beginning in January and continuing with additional plantings every 6-8 weeks through the summer months. Annual planting begins in late February and continues every 2-3 weeks through March. Planting successive crops of annuals and perennials helps us to have fresh plants to ship to you all season long. Since shrubs are a slower growing crop, they are planted once every fall.
To prepare our retail garden center for guests this coming spring, we are building displays now for our newly expanded and freshly updated outdoor selling area where you will find all of your favorite annuals, perennials and shrubs. The new space is fully cemented so it is handicap accessible and easier for everyone to shop with their rolling carts. See pictures of this space under construction in the grid below.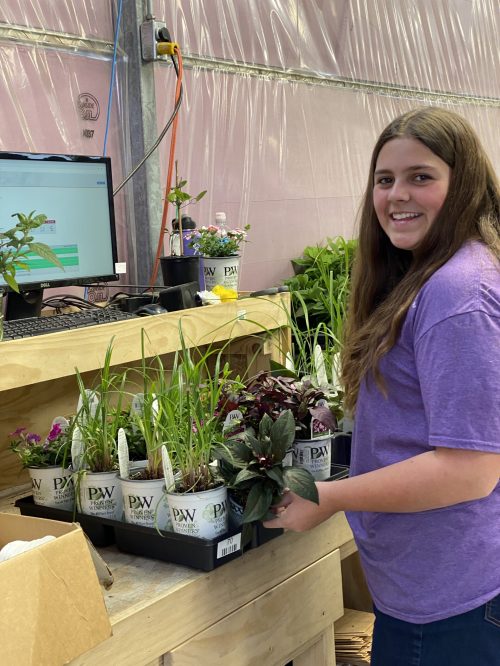 Winter is when we begin to hire for the coming season. We would love to add you or someone you know to our team! Our growing business is now hiring for multiple positions – see them all here. If you enjoy working with plants and enjoy a fast-paced work environment, we have a job for you. Apply today! 
Key Updates for 2021
EXPANSION: As we have the last several years, we are expanding again! This winter, we are adding 30,000 square feet of growing space that will be dedicated to growing plants exclusively for our retail garden center. (See pictures below.) We do plan to be open this season for on-site retail sales and hope to see you this spring! Follow us on social media and by email to receive updates about our spring opening. 
NEW ATTRACTION: When you visit us here in Zeeland, Michigan, this summer you will notice that we have added a brand new family-friendly attraction for people of all ages to enjoy. We can't tell you all about it just yet…but if you have a passion for native plants, we think you are going to love it. Stay tuned for more info coming later this winter.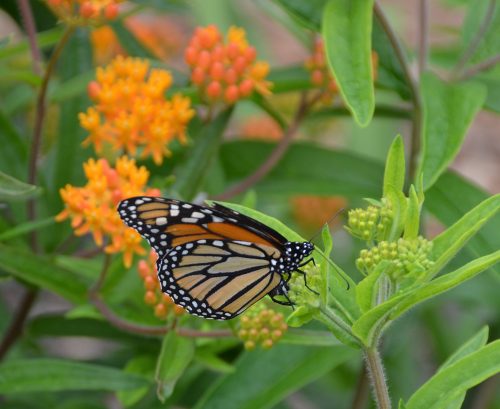 NATIVE PLANTS: Many of our customers will be happy to hear that we are expanding the list of pollinator plants we will be offering this year. Specifically, we are adding native species to support Monarch butterflies, host plants for Eastern swallowtails, and other natives that Michigan native butterflies rely upon. Some of these plants will be sold through our online store and others will be available exclusively at our retail garden center. 
Construction at Garden Crossings this Winter
Our Coming Attraction – More details to come
New Outdoor Shopping Area – Newly expanded and Paved
Being in the greenhouse business is not for the faint of heart! It is a lot of work, but we do it because we love it. We are thankful that we can involve so much of our family in our business, including our three children who are now all of working age. Those are our "boys", Logan and Carter, working on the greenhouse construction in the pictures above. They help out in between studying for their business college courses. Our daughter Marissa is now in tenth grade and keeps us all smiling while she helps out in the greenhouse. Read more about our team here. 
From our family to yours, thank you for choosing Garden Crossings. We know you have plenty of options when it comes to buying plants, and we are grateful that you have chosen our family business. We will continue to do our very best to serve you well in the coming season.