Shipping Notice
We are so excited that spring has arrived, and clearly you are too, as we have received a record number of online orders this year. We ask for your patience as we get your orders shipped. We are approximately 1 week behind and want you to know that we are working as hard as we can to ship your order in as timely of a manner as possible while keeping the shipping department safely staffed, as we accommodate this increased volume of orders. We ship Monday- Saturday, You will receive an email notification with your FedEx tracking number when your order leaves our greenhouse and is on its way to you. Thank you for your patience as we grow and ship your plants.
Online shoppers we are always open!
Local to Zeeland, Mi? Our retail store is now OPEN!
Plant of the Week
Vermillionaire Cuphea
Garden Crossings is more than just a business.
The whole family is involved in bringing you the best.
It's a family passion planted when we were both young children enjoying our mothers' and grandmothers' gardens. We started Garden Crossings in 2002 with a small website and 100 varieties in our catalog. Now we grow and sell over 1,150 varieties of plants and we're adding new choices all of the time.
As a confessed plant lover, I want them all—every beautiful plant I see at the garden center wants desperately to come home with me and I am happy to accommodate. That is, until I run out of room in my garden. To have ten acres of open land and an
Read More »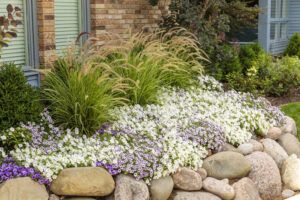 With so many amazing flowers to choose from, including dozens of vibrant Supertunias, how do you decide which ones are best for you? Supertunias are all petunias but they vary quite a bit in size and habit. Their names hold a clue as to how they grow. Let's take a
Read More »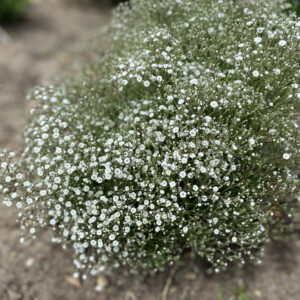 Plant breeders work every day to refine the plants we love to grow in our gardens. They are passionate about developing new varieties that offer desirable traits like greater disease resistance, a longer bloom time, and that are easier to grow. If you gave up planting something years ago because
Read More »
Get Inspired. Check Out Our Channel!
For new plants, do-it-yourself projects, and exciting news, follow our YouTube Channel for weekly videos!
Free Shipping on Orders Over $149