Meet Heidi: Brand Specialist, Chief Cheerleader and Mom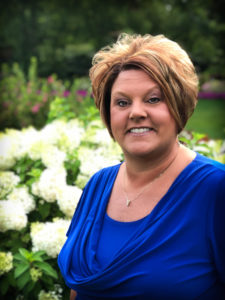 Heidi works every day to spread her passion for plants and gardening, a love she discovered after meeting her husband, Rod. When she's not helping customers in the store, Heidi inspires people through Garden Crossings' social pages, runs in-store workshops, attends trade shows and takes photos and videos in the gardens. She's lucky to have her mom's help in the greenhouse, too.
What keeps her motivated? Seeing her customers' excitement when they've accomplished their goals and had success after following her recommendations. She's a teacher at heart and loves to help other people find their green thumbs.   
Warm, sunny summer days are Heidi's favorite. She, Rod and their three kids love to take the boat out for a cruise along the Lake Michigan shoreline. She finds fulfillment through volunteering at her kids' school and with her church's youth ministry, and exercises her creative side through scrapbooking and crafting.     
Meet Rod: Jack of All Trades, Lead Grower and Dad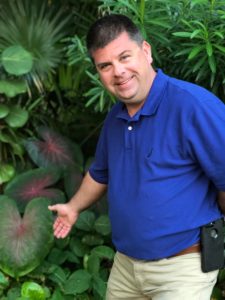 As the Jack of all trades at Garden Crossings, Rod grows the plants, manages the garden center, picks plants, helps Heidi manage their website and online orders, and attends trade shows. He enjoys working alongside his family and many employees to produce the highest quality plants.
To Rod, running Garden Crossings isn't a job—it's his passion. Late at night before leaving the store, he'll stop to look at the beautiful plants he has grown and is totally re-energized by the thought that he is helping so many people across the United States create beautiful gardens. 
On the rare occasion that Rod can get away from the greenhouse, you will find him either working in his own garden or enjoying the beautiful blue waters of Lake Michigan on his boat along with his family.
Meet the Kids: Chief Apprentices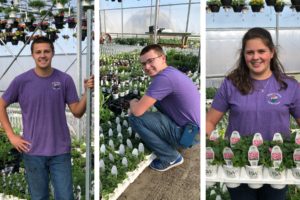 Heidi and Rod's kids have literally grown up at the garden center, and their enthusiasm for the business has grown as they've seen their parents' success. From the beginning, their distinct personalities established their roles.
Marissa is the Chief People Officer. She loves to talk with customers at the garden center and in workshops, helps her mom and the cashiers, helps people pack their cars with their new goodies. Marissa also makes sure the chief mousers are well-fed and take care of. Carter is the Head Engineer. He'll take a computer apart and put it back together, build new greenhouses, and help with shipping logistics. Logan is the Go-Getter. Give him a hands-on job and he's all over it. Potting plants, pulling them for orders, building greenhouses–you name the job and he'll get it done.   
Despite the constant busyness that comes with running a garden center, Rod and Heidi always take time to spend time together with their kids, whether it's having dinner together as a family, going for a boat ride, or traveling for a beach vacation. They maintain a beautiful garden at their home in West Michigan. 
Meet Our Customer Service Specialists: Garden Center Team 

Our customer advocates love to share their joy and passion for gardening with the customers who stop by our retail garden center. They'll help you take the guesswork out of gardening and show you which plants will grow best in your specific situation. Personalized attention in a no-pressure sales environment is what you will find at Garden Crossings. 
Meet Our Plant Preparers, Packers and Shippers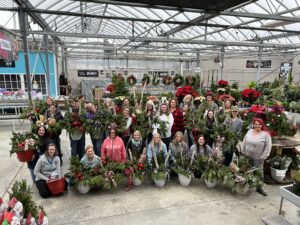 We've assembled the dream team of people who work tirelessly to ensure your plants are in the best possible condition when you open the box. But it starts in fall when this crew helps prepare our pots for planting. Being one of the first to see the new varieties and watching the plants grow through the seasons is a fun perk of the job. Seeing the positive reviews that come in from satisfied customers makes all the hard work worthwhile.  
And Don't Forget the Chief Mousers: Reese, Milo and Rosie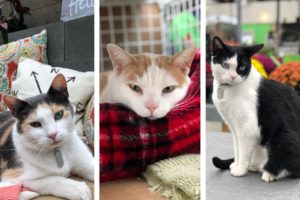 Cats come in handy when you run a greenhouse, and these chief mousers always pull their weight. But we really keep them around because they are so cute!