What to Expect When Your Plants Arrive
Timing
We always recommend ordering early in the season for best selection. This is to your advantage as many plants do sell out every year. If you order in the winter, we will wait to ship your order until the spring based on your hardiness zone. See our shipping date chart here. If you feel the ship date for your zone is too early, you have the option to select a later date at checkout. If you order after we begin shipping for your zone, your plants will be prepared for shipping immediately. Remember, our plants are expertly packed and shipped on FedEx's temperature-regulated trucks to ensure they do not freeze or overheat in transport.
In an average year, it should be safe to plant outdoors when your shipment arrives, but we do expect you to watch the weather where you live. Even if it is too cold to plant when your shipment arrives, you will still need to take the plants out of the box, unwrap them, and keep them in a well-lit, protected area above 50°F until it is safe to plant outside. Live plants kept in a cold, dark place will quickly perish. A few plants like basil and caladiums are particularly cold sensitive and should be kept indoors in a bright, warm spot until temperatures remain above 65°F outdoors.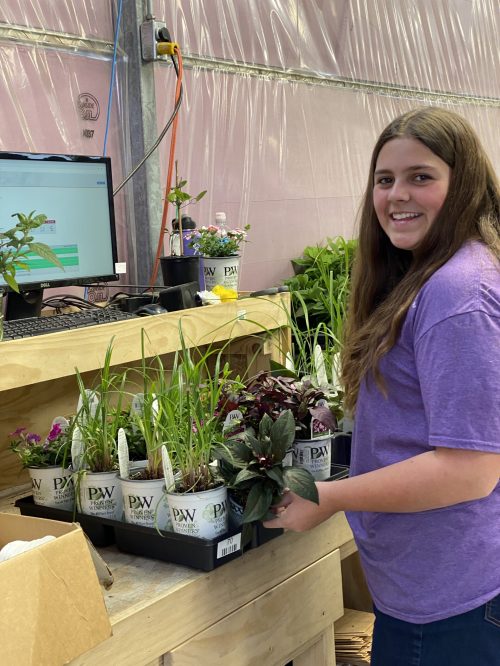 What your plants will look like when they arrive
SIZE
We offer many of our plants in multiple sizes to fit your budget and garden goals. Starting with a smaller size brings the pleasure of watching plants grow and mature over time, while starting with larger ones offer more of an instant look. You can see the approximate sizes of the plants we ship on this page.
PRUNED PLANTS
You may notice when your plants arrive that they have been recently pruned. We prune most of the plants we grow every 2-4 weeks depending on the variety. Pruning encourages them to grow fuller with denser branching which results in more flowers. It also takes the burden off of gardeners who may be unsure of how to prune their young plants correctly. Pruning weaker stems before shipment also helps them travel more safely to your destination.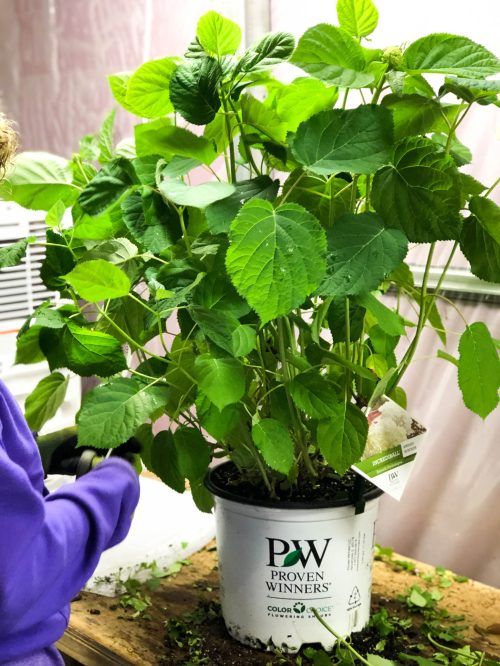 BLOOM TIME
Generally, plants bloom earlier when they are grown in a greenhouse. Most annuals will be in bud or bloom when they arrive. It is possible that your new spring blooming perennial or shrub may have bloomed out of cycle and been pruned back already when you receive it. Perennials and shrubs that naturally bloom later in the year will not likely be affected by our pruning regimen. Rest assured that however it was pruned, your new perennial or shrub will return back to its normal growth cycle once it is planted in your garden. It will bloom at the correct time in your landscape the following year.
PLANT STRESS
Plants do not like to be in a dark, damp box for long. That is why we ship all of our plants by FedEx to ensure fast shipping. In 2020, every shipping carrier nationwide experienced delays as more people than ever before ordered online. We are hopeful that this will improve in 2021. 
Even though every plant is inspected and cleaned up before it is put in the box, some plants quickly become stressed during shipping. Though we have refined our packaging and shipping systems as much as possible, some plants are more durable than others during shipment. It is possible that your plant may arrive with a few yellowing or unhealthy leaves or minor breakage of non-structural branches. This is almost always a cosmetic issue and not one that affects the overall health of the plant. Most plants recover quickly once they are unpacked and planted. Remove any unhealthy looking leaves and give the plant a light shearing to encourage new growth.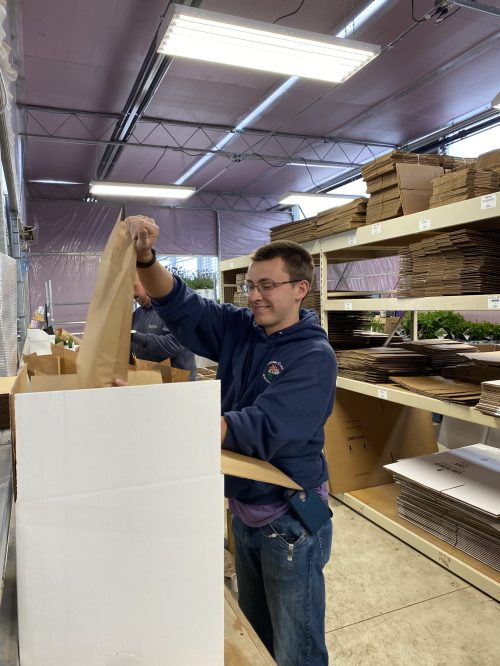 If You Are Concerned About Your Plant
If you are concerned about your plant when it arrives, please take a couple of photos and email them to us at [email protected] within 24 hours of the arrival of your shipment. When we receive your photos, we will decide if we would like you to plant it and follow up with us in a couple of weeks or if a replacement should be sent or store credit given. Read more about our guarantee here.