We offer many of our plants in multiple sizes to fit your budget and garden goals. 
4 1/2″ Pot
Perfect planting size for creating combination containers and hanging baskets.  Also can be planted in the landscape.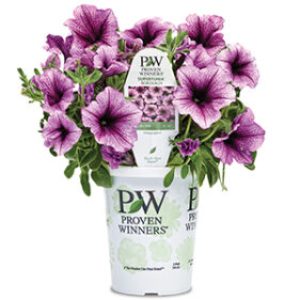 1 Quart – 3 in 1
We take the guesswork out of what annuals work well together.  Our Quart size 3 in 1 containers are perfect for planting up in a combination container or hanging basket.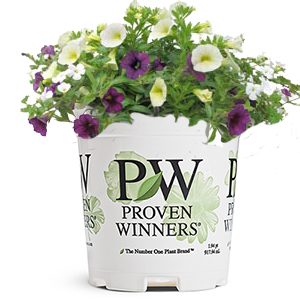 8″ Pot (true 1 gallon)
As with the 1 Quart size, the 3 in 1 plants in the gallon sized combination work well together.  The 8″ pot is a bigger more established plant which would fill out your containers or landscape area faster.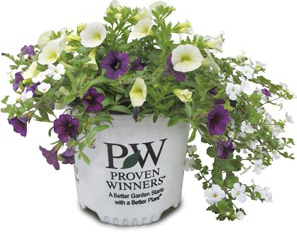 We offer two sizes of Perennials
Our Perennial sizes are 1 Quart and 1 Gallon.  Our 1 Quart size is a well established younger plant, that once planted in your garden, will take a season or two to really bulk up.
Our 1 gallon size is a more mature plant that is already filled out and will make a seamless transition into your landscape.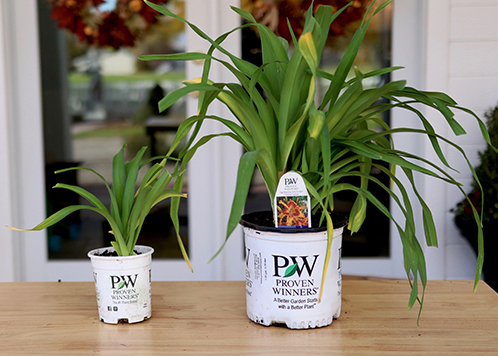 We offer two sizes of shrubs.
Our 1 Quart size is a one year old plant that will take a little longer to grow to full size, but is perfect for those that enjoy that process.
For those who like instant gratification, our 1 Gallon size will quickly complete the look of your landscape as the two year old plants are well established and ready to take off in your garden.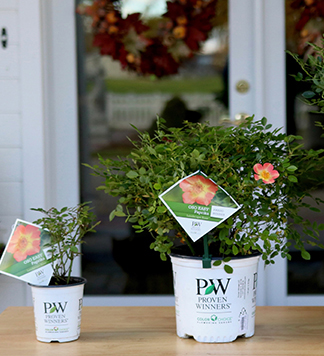 Plant Sizes of Annuals, Perennials, and Shrubs