It's Grow Time!
Garden Crossings Has the Largest Selection Of Proven Winners Plants Online.
Plant of the Week
SCENTARA® Double Blue Syringa
Garden Crossings is more than just a business.
The whole family is involved in bringing you the best.
It's a family passion planted when we were both young children enjoying our mothers' and grandmothers' gardens. We started Garden Crossings in 2002 with a small website and 100 varieties in our catalog. Now we grow and sell over 1,150 varieties of plants and we're adding new choices all of the time.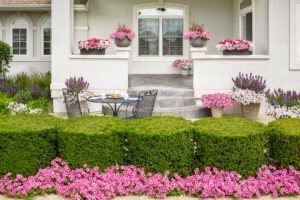 We've grown literally thousands of varieties of plants at our nursery over the years. Many of them make their way into our own home garden and the Signature Gardens surrounding our retail garden center. In the process, we've identified a select group of plants that are continually impressive either for
Read More »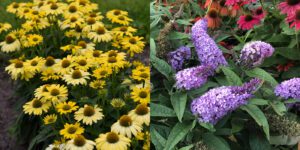 Some plants are just better together—a concept that has given rise to the idea of companion planting. If you grow vegetables, you may be familiar with this term. There, companion planting is more about one plant attracting or deterring insects from the other or about plants creating physical support for
Read More »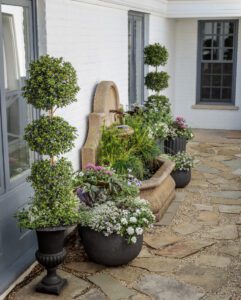 Ready for some porch and patio inspiration? The ten styling ideas you'll see here will get your creative wheels turning. There's a little something for everyone and every time of the year. Dressing up your patio can be as fun as decorating your living room when you consider the uses
Read More »
What Size Plant is Best for You?
Get Inspired. Check Out Our Channel!
For new plants, do-it-yourself projects, and exciting news, follow our YouTube Channel for weekly videos!
Free Shipping on Orders Over $149