Proven Selections® Annuals
Proven Selections® Plants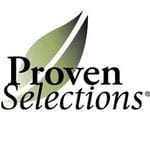 Proven Selections® annuals will perform beautifully in your garden. Available in a variety of colors and textures, Proven Selections® flowers are easy to grow and maintain.
There are no products matching the selection.
This is a custom CMS block displayed if category is empty.
You can replace it with any custom content.