Why Purchase Plants Online from Garden Crossings?
We Care About Our Plants
We Value Our Friends (Customers)
"I do not do this for a job. I do this because I have a passion for plants and gardening. This all started as a young child helping my Grandma in her flower gardens. Every flower was so different, so unique, so intriguing, so beautiful. Now after 18 years of growing and selling plants online, I cannot imagine doing anything else." Let Garden Crossings help you Plan, Plant & Enjoy! – Rod Grasman
There are new companies everyday that begin marketing and delivering plants online. Some are owned by corporations and investment groups, some have no true knowledge of the skills it take in growing plants, many do not grow or ship their own plants. Garden Crossings is privately owned and operated by myself, my wife (Heidi) and a friendly knowledgeable staff of family members and employees. All our plants are grown either by us or locally in Western Michigan. Everything is shipped from our facility in Zeeland.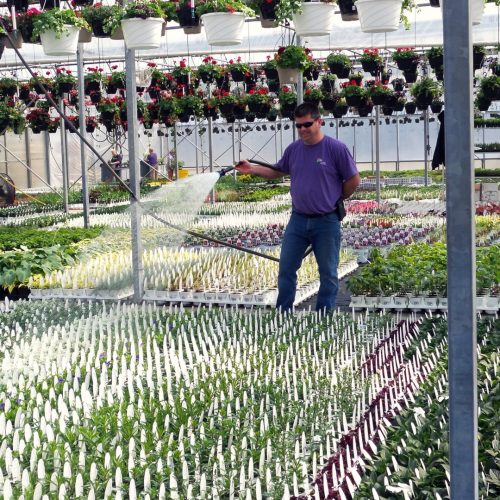 Here are some other reasons our customers enjoy gardening with Garden Crossings.
Reason 1: Wonderful Plants
Reason 2: Outstanding Customer Service
Reason 3: Well Packaged
WOW – this is what we strive to achieve every day. We only accomplish our goal when this is what YOU say after opening your box!
Our Customers in their own words…
"I just received my shipment and I am VERY pleased with the plants, the packaging and the quick shipping. The plant quality is outstanding!! The packaging is top notch and my plants arrived still moist" — Linda
"Unbelievable customer service!. Thanks" — Candice
"I wanted to express my complete satisfaction regarding my recent order. They arrived well packed and in great condition! I will not hesitate to order again in the future and feel I can trust their customer service." — Mike
"The quality and condition of these plants on arrival are superb! Your service is far better than any that I have ever received! I would never hesitate to order from your company." — Therese
"Your plants are beautiful!! I have order from other mail orders, none as nice! Your packaging is outstanding! I will definitely let my garden friends know about your company."— Karen