Happy Holidays!
A Garden Crossings Gift Card is a great gift idea for all the special gardeners in your life!
Plant of the Week
NORTH POLE® Thuja
Garden Crossings is more than just a business.
The whole family is involved in bringing you the best.
It's a family passion planted when we were both young children enjoying our mothers' and grandmothers' gardens. We started Garden Crossings in 2002 with a small website and 100 varieties in our catalog. Now we grow and sell over 1,150 varieties of plants and we're adding new choices all of the time.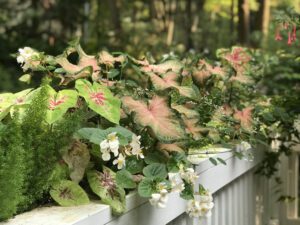 At the end of the season, were there a few things you would have done differently? It's true for everyone—no matter how long we've been gardening, there are always things we want to change. The garden is constantly evolving. I've been gardening on a shaded one-third acre parcel for 16
Read More »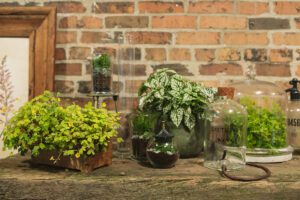 Winter is the perfect time to make a DIY terrarium—a garden under glass—that you can enjoy indoors until it's time to get back out into your garden again. There are lots of different styles of terrariums to choose from, but they all contain the same basic few ingredients: a clear
Read More »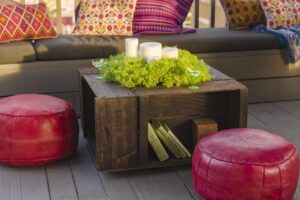 Some of the most unique pieces of furniture are often handcrafted. That's the case with the crate table planter you see here which is made from four repurposed fruit crates and a piece of scrap plywood. It is durable enough to stay out in a screened porch or other dry
Read More »
What Size Plant is Best for You?
Get Inspired. Check Out Our Channel!
For new plants, do-it-yourself projects, and exciting news, follow our YouTube Channel for weekly videos!
Free Shipping on Orders Over $149