Funky & Fun- FOREST™ Pink Gomphrena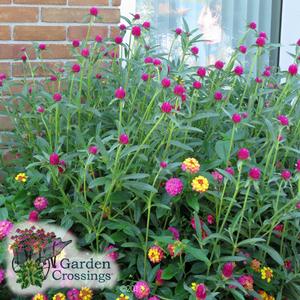 I am always on the lookout for plants and flowers that add an element of 'fun' to my landscape and containers. I think that FOREST™ Pink Gomphrena is just what I needed.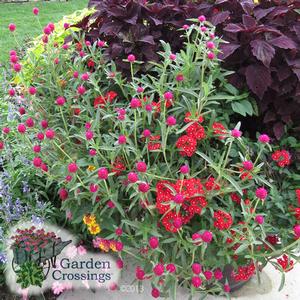 In the trial gardens last summer these little 'balls of fun' were planted everywhere. The dots of color that FOREST™ Pink Gomphrena provided were just enough to make any setting look perfect. They stand about 24-26 inches tall and have an airy, upright habit. Gomphrena FOREST™ Pink produces flowers from early summer through the fall for long lasting interest. Planted in full sun, Gomphrena makes a great filler for landscape applications as well as in annual combination planters. Some suggested annuals to mix with this are Coleus, Superbenas, Lantana, and Salvia just to name a few. Enjoy the flutter of hummingbirds and butterflies on your garden. FOREST™ Pink Gomphrena is a beautiful cut flower.