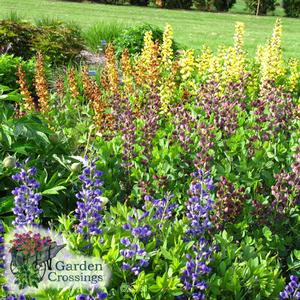 Warning…This post may make your mouth water and leave you feeling hungry. That being said, let me introduce you to the Decadence™ series of Baptisia brought to us from the Proven Winners® Perennial line. As of Winter 2013, there are four 'flavors' / varieties in the Decadence™ series, they are: DECADENCE™ Baptisia 'Cherries Jubilee', DECADENCE™ Baptisia 'Blueberry Sundae', DECADENCE™ Baptisia 'Dutch Chocolate', & DECADENCE™ Baptisia 'Lemon Meringue'.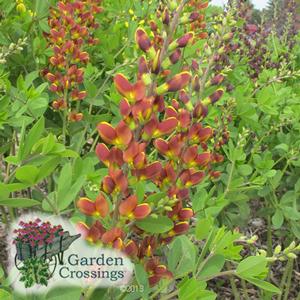 What makes the DECADENCE™ series special you ask? Fourteen years of breeding, crossings native varieties from Texas and Oklahoma and selecting only the best with attributes including compact habit and bright fun flower colorations. 'Cherries Jubilee', 'Blueberry Sundae', 'Dutch Chocolate' and 'Lemon Meringue' made the cut, having a compact habit of 2.5- 3 foot tall and wide with intense colorations. The well branched habit helps to create a plant with more blooms for your enjoyment. Another point to make is that the DECADENCE™ series will bloom in the first season.( Depending on when you receive your plants, they may have already bloomed in the greenhouse before they were shipped). Baptisia bloom in the spring, usually in late May early June. The upright mounding habit of green foliage erupts with spikes of red, purple, burgundy, or yellow depending on the variety you choose. Generally the blooms late for 2-3 weeks and once they are finished you are left with a nice green shrub looking plant.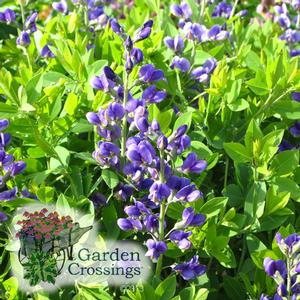 Baptisia are easy to grow in just about any well drained soil condition as long as they are grown in full sun. Enjoy the flower stalks in your home in a fresh floral arrangement, or leave in the garden for the butterflies to enjoy. Baptisia are a deer resistant variety and make a great border or specimen plant.