Hardy Hibiscus For Northern & Southern Gardeners Alike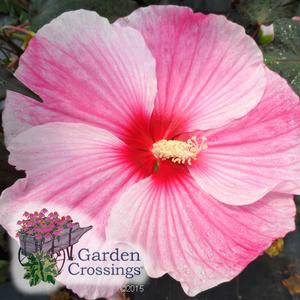 "What is that flower?" is a question that I often get asked when people see these huge flowers in my garden. When my answer is a Hibiscus they often feel let down, let down because people often associate Hibiscus with the tropical kinds that can only be grown in the South.
Although they may be let down for a moment the joy returns when I let them know that Rose Mallow/Hardy Hibiscus are perfect for zones down to 4! I must admit I do like the orange and yellow colors that the tropical hibiscus offer, but nothing is a trade of for the huge blooms seen here. Flowers reaching up to 12 inches across, can you imagine? Well you don't need to image, seeing is believing. One of my favorite new Rose Mallows for 2016 is 'Starry, Starry Night'. To start off with this new form of Hibiscus is indeterminate, which is important, meaning it blooms up and down the plant not just at the top. What this means for you is that you will have more blooms for a longer bloom time. With a beauty like this you want it to last as long as possible! 'Starry, Starry Night' stands around 4 foot tall and 4-5 foot wide in a mounding type habit. Planted in full sun, the foliage of 'Starry, Starry Night' takes on a deep purple color which is a beautiful contrast to the multi colored dark pink, medium pink and light pink blooms. 'Starry, Starry Night' is a perfect addition to borders, gardens, or as a specimen plant. If deer are a problem in your garden, no worries, Rose Mallow is a deer resistant perennial.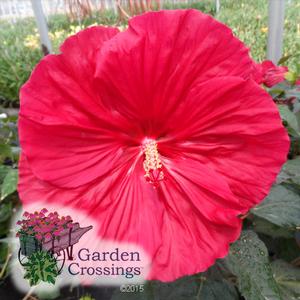 If you enjoy to look of "Enormous Blooms for Your Garden" feel free to check out the other varieties we have to offer.