Heidi's Top 3 New Plants for 2018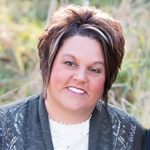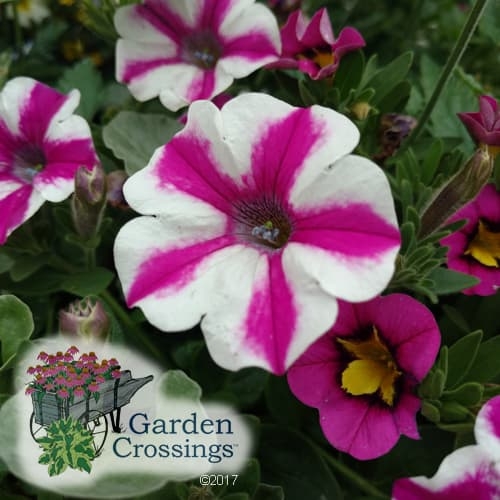 TOP ANNUAL: Supertunia® Lovie Dovie™ Petunia
Heidi's Review
This is my daughter's favorite new plant this year, and I totally agree. We love the unique, bold bicolor hot pink and white flowers because they really stand out from all the others we're growing. In our trials, Supertunia Lovie Dovie bloomed continuously all summer, even when other plants started to fizzle out in the heat. I didn't have to deadhead it and it didn't need a lot of trimming to keep its bushy shape. Like all my annuals, I fed it regularly all season. Want to try my idea? In a large container, I paired Supertunia Lovie Dovie with Superbena® Stormburst Verbena, Superbells® Hollywood Star™ and Blue Moon Punch™ Calibrachoa, and Golden Butterfly™ Argyranthemum daisies.
Vitals
6-12" tall, 18-24" spread, full sun to part shade, attracts butterflies and hummingbirds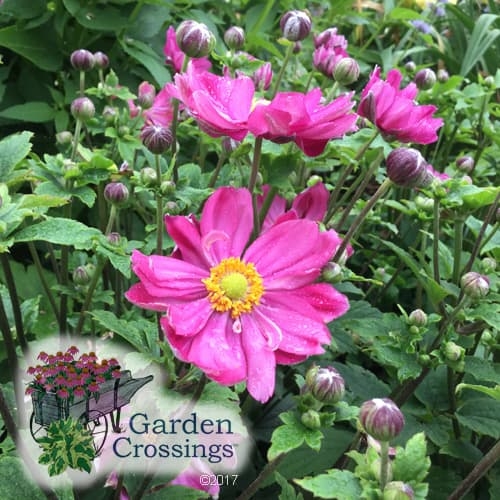 TOP PERENNIAL: 'Curtain Call Deep Rose' and 'Curtain Call Pink' Japanese Anemones
Heidi's Review
I love Japanese anemones because they add color to the garden when many of my other perennials have finished for the season. Their late summer and fall blooms feed the bees, too, with their bright golden yellow pollen. The new Curtain Call varieties were super showy in my trial garden, blooming earlier than I expected in midsummer but lasting well into fall. The plants were loaded with semi-double flowers and they weren't as tall as some of the traditional Japanese anemones. They were a little shorter than knee height in bloom. Maybe the best part? Deer and rabbits don't eat them!
Vitals Hardy in zones 4-8, 14-18" tall, 16-18" spread, full sun to part shade, attracts bees and butterflies, resists deer and rabbits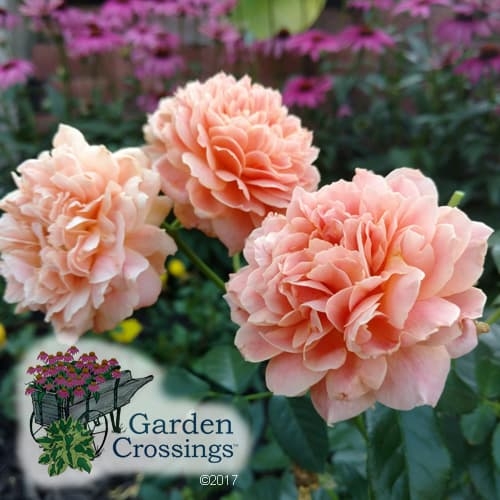 TOP SHRUB: At Last® Rose
Heidi's Review
Orange isn't usually the first color I choose when picking out a rose for my garden, but At Last was one I absolutely couldn't pass up in trials. Its flowers were actually a soft peach color, not bright orange, so they mixed easily with other pastels in the garden. I grew it in containers, too. Best of all, its large, fully petalled flowers are beautifully fragrant—we're talking the kind of fragrance you always hope a rose will have but so many don't. This one was amazing! The blooms kept right on coming all season. I cut them all summer long for bouquets, and that trimming encouraged the plants to bloom even more. I never had to spray for disease once since this truly is a disease resistant rose. I highly recommend it!
Vitals: Hardy in zones 5-9, 30-36" tall, 30-36" spread, full sun, attracts songbirds and butterflies
Rod's Top 3 New Plants for 2018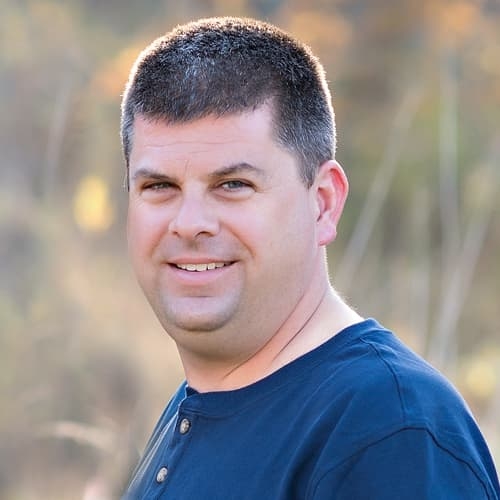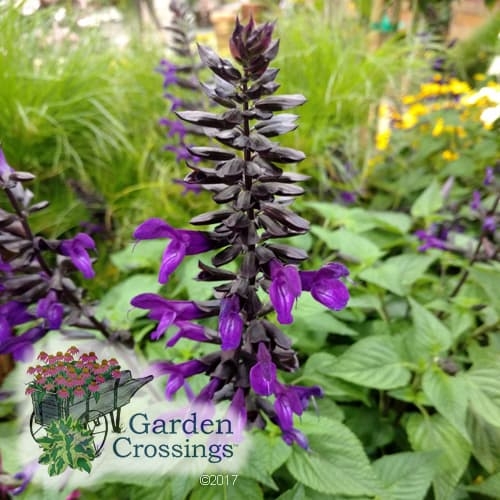 TOP ANNUAL: Rockin'® Deep Purple Salvia
Rod's Review
This plant was amazing in our trials last summer. It bloomed from the time I planted it well into fall, and the hummers really loved it. All sorts of pollinators came in to check out its flowers. Their super vibrant purple color really stood out in the landscape. Salvias like it sunny, hot and dry so Rockin' Deep Purple loved where I planted it in the back border that receives sun all day. I planted it in the ground paired with the new Uptick™ Coreopsis, but it also makes a great thriller in large combination containers.
Vitals: 30-40" tall, 24-30" spread, full sun to part shade, attracts bees, butterflies, hummingbirds, songbirds, resists deer and rabbits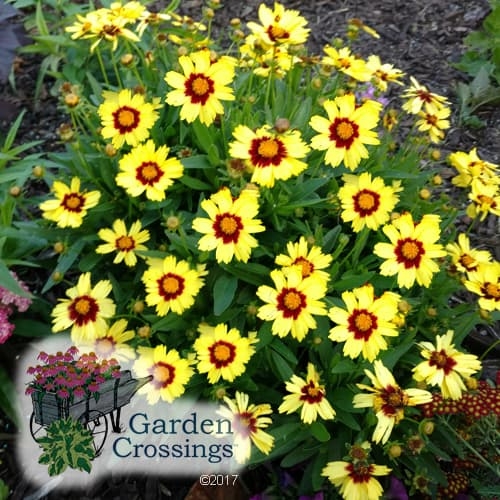 TOP PERENNIAL: Uptick™ Coreopsis
Rod's Review
We got in two new varieties of Uptick Coreopsis to trial last year, so I planted them near the front of our trial garden since they are pretty short. I wanted to see how they would perform because we've struggled with some other Coreopsis varieties in the past. Heidi and I were pleasantly surprised to find the new Upticks were stellar performers. They bloomed all season and I only deadheaded them once in mid to late summer. You could spot their vibrant color from across the garden—they glowed! Butterflies seemed to like them, too.
Vitals: Hardy in zones 4-9, 12-14" tall, 12-14" spread, full sun, attracts bees and butterflies, resists deer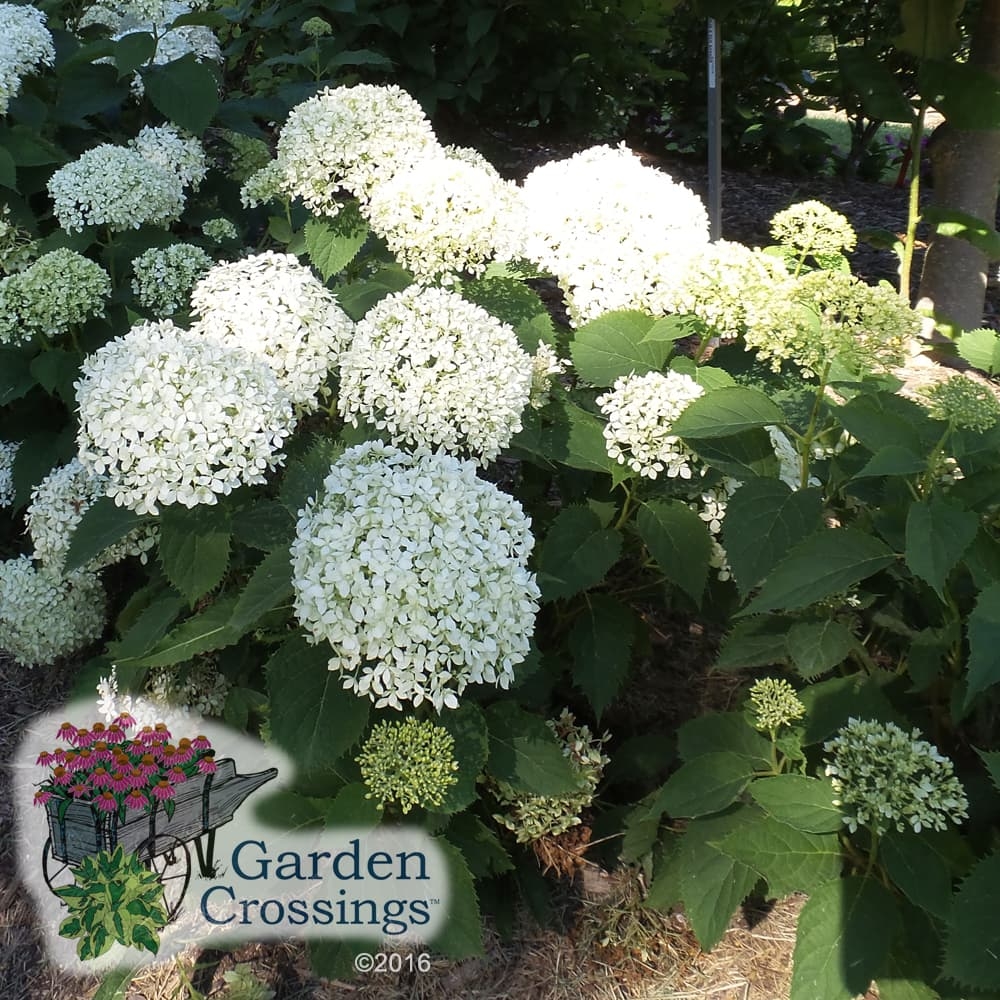 TOP SHRUB: Invincibelle Wee White® Hydrangea arborescens
Rod's Review
It's really hard to beat my favorite panicle hydrangea, Bobo®. But we trialed this new hardy, dwarf smooth hydrangea named Invincibelle Wee White that has a similar look, but blooms at a different time of year starting in early summer. This species is native to most of the eastern half of the U.S. You can trim it anytime before late spring and it will still bloom reliably every year. I like these hydrangeas that make it more foolproof for gardeners. This one doesn't flop, you can grow it in containers and in the landscape, and it goes with everything you put it with, including the new Invincibelle Mini Mauvette™ which is another new favorite hydrangea.
Vitals: Hardy in zones 3-9, 1-3' tall, 2-3' spread, full sun to part shade, attracts butterflies and songbirds
Want to see more new plants? Check out these links: