Garden Crossings Offers Landscape-Ready Mail-Order Plants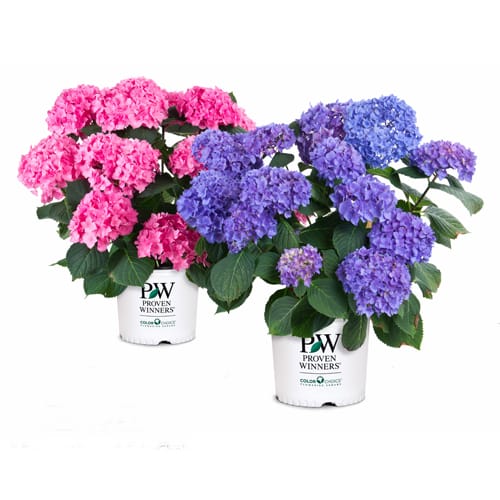 Where can gardeners find landscape-ready mail order plants? Garden Crossings offers several sizes of shrubs and perennials that transition seamlessly from the shipping box to the garden for a more mature, finished look than other online offerings.
Zeeland, MI (PRWEB) April 10, 2013
Gardeners no longer have to wait four years for a mail-order twig to grow into a full-sized landscape plant. Too often, opening a box of plants from a mail order catalog can be underwhelming. While placing an order for plants, a customer imagines a big, beautiful garden. Opening the box can be a letdown. That's never the case with an order from Garden Crossings. This Zeeland, Michigan Garden Center offers landscape-ready shrubs and perennials in large five and a half inch pots and 8" pots (which are "true" one-gallon pots). It's "out of the box and into the ground" for a more mature look with these plants.
While a 5.5" pot might not sound much larger than a typical 4" pot, the 5.5" pot is almost double the size of a 4-inch pot. The 5.5" container is not quite two quarts by volume, but it's close. The 8" pot (offered for select shrubs) is a true one-gallon sized container, not a "cheater" gallon so common in the nursery industry. Customers disappointed by online ordering in the past will find that a thing of the past when shopping with Garden Crossings.
Benefits of a Larger Pot Size
Larger root system for more developed plant
Plants have more resources to "hit the ground running" when planted
Bigger plant = bigger impact in the garden from the get-go
Less stress on the plant during shipping and transit
Plants from Garden Crossings don't have to be babied along—and that's a good thing. Who has time to check a newly-planted perennial five times a day during the spring? Nobody! Perennials and shrubs from Garden Crossings put everyone firmly in the "Most Likely to Succeed" category of gardening.
Size Matters
Said Garden Crossings customer Sheila B. "I want to tell you size does matter. I have purchased plants from other plant companies online, when they arrive they are very small and need to be 'babied' along the way in the garden. Most of them don't make it here in Florida. That is why I like the size of the Garden Crossings plants. They are well established and ready for the garden."
It's not only the size of the plants, but the size of the plant selection offered that puts Garden Crossings ahead of other mail order nurseries. With over 60 varieties of Clematis, 25 varieties of Heuchera, 60 different Hosta selections and dozens of daylily varieties, and almost every new type of coneflower (just to name a few plant types), there's truly something for everyone at Garden Crossings.
Gardeners living out of range of a specialty nursery no longer have to wait for big box stores to jump on the bandwagon and carry new plant varieties. Garden Crossings puts them all within the click of a mouse for every gardener in the United States. The latest easy-care roses and eye-popping, butterfly-attracting calibrachoa plants in every shade imaginable can be out the door of the Garden Crossings greenhouses and on their way to gardeners everywhere with less effort than a trip to the local garden center.
With online ordering from Garden Crossings, gardeners don't have to settle—for sub par plants or boring, same-old varieties.
About Garden Crossings
Started in 2002 by Rod and Heidi Grasman, Garden Crossings has grown into the premier online retail and local garden center and nursery direct-shipping highest-quality annuals, perennials, shrubs, fruits, herbs, and vines. Garden Crossings makes new selections and introductions available to the consumer as soon as they're available, giving gardening consumers the chance to enjoy interesting and innovative plants several years before they are widely available in brick-and-mortar stores.
Based in Zeeland, Michigan, Garden Crossings has 28,000 square feet of growing space and 15,000 of retail shopping space. They are one of the top 30 online garden centers in the "Watchdog 30" on Dave's Garden, out of over 7,000 listings. This is a combination of attention to detail, superior plant quality, tested shipping practices, and hands-on customer service.
For more information about Garden Crossings, please contact Rod or Heidi Grasman at [email protected]