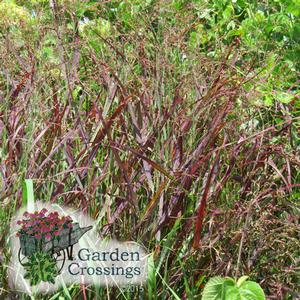 We always think about adding color to our gardens, but why not add texture also? Wouldn't it be fun to hear people ask, "Wow, what kind of grass is that in your garden"? Why not add movement, rich color, and texture to your garden? Try Panicum virgatum Prairie Winds™ 'Cheyenne Sky'.
Texturizing your garden can make the appearance of plants closer than they really are or farther away. Bold textures appear closer and fine textures appear far away. There are many different textures of plants to use in the garden. The look will be more appealing if you have a variety of textures instead of just one. Gradual transitions of textures are the best approach to planting your garden.
This grass will wow your friends, family and neighbors with its appeal. It is the perfect addition to your garden landscape. If you are looking for an ornamental grass that is a step beyond the typical "green" grasses, 'Cheyenne Sky' will succeed in accomplishing that goal. 'Cheyenne Sky' exhibits blue green leaves that turn wine red in early summer. In late summer, purple flowers bloom and make a great cut or dried flower for the bouquet lovers satisfaction. These flowers will bloom through mid-fall. This compact grass thrives in full sun and is easy to grow in normal, sandy and clay soils. 'Cheyenne Sky' cannot be passed up with its deer resistant and drought tolerant features. This ornamental grass grows best in zones 4-9, reaches a height of 2 ½' – 3' and width of 1 ½' – 2'.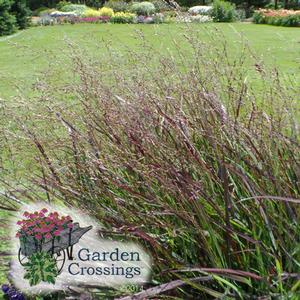 An artist often creates texture with the strokes of their paintbrush. This ornamental grass reminds me of the strokes of a paintbrush creating texture. The texture of this grass is of fine to medium fine texture. 'Cheyenne Sky' has another attractive feature that will calm you when it moves in the breeze like waves in the ocean. Invite some friends, pull up some chairs and enjoy the calming motion of 'Cheyenne Sky'.