Creating a Habitat For The Monarchs
There has been a lot of talk over the past few years about the decline of habitat for the Monarch Butterfly thus resulting in fewer and fewer Monarch butterflies. As a gardener myself, and if you are reading this you probably are also, let's do our part by creating our own Monarch habitat in our garden spaces.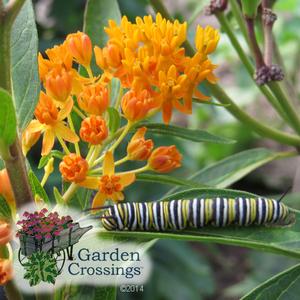 Two years ago I planted several Asclepias, otherwise known as Milkweed, in and around my gardens. The results… Monarch eggs, caterpillars and butterflies=everywhere! It only takes one plant to make a difference, but why not plant a few to make it fun. The milkweed plant is a very important host plant for the Monarch butterfly. It is the place it lays its eggs that hatch into caterpillars that then eat the leaves to 'beef up' in order to go through the stages of creating a chrysalis and morphing back into a beautiful butterfly.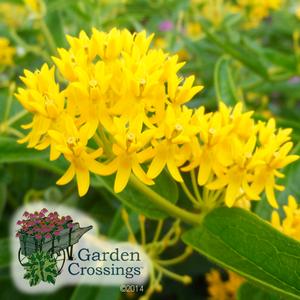 Asclepais/Milkweed plants are available in a few different color options. We carry Asclepais 'Cinderella' which has a beautiful rich pink color flower and stands 3-5 foot tall. This particular variety prefers locations that are slightly damp in nature. A second variety that we carry is an ever popular and old time favorite, Asclepias tuberosa. The bright orange blooms attract butterflies and hummingbirds alike. Asclepias tuberosa prefers locations that are drier in nature, often found along the road side and in ditches. And the third variety that we currently carry is Asclepias 'Hello Yellow'. 'Hello Yellow' has a bright yellow flower that not only attracts the butterflies but is also a great specimen plant for the garden adding a large splash of yellow. This long blooming variety will add just the right touch to your butterfly garden.
Do you part now by giving the Monarch Butterfly a place to call home in your garden!