Container Gardening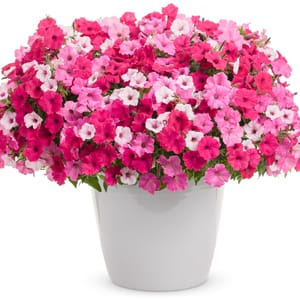 Are you finding that you just don't have enough space for all the plants that you love? That is often a problem for gardeners, with all the great new plant varieties that are being introduced. I am here to tell you, "You don't need to give up your dreams, you just need to shrink them!" That being said let me tell you a little bit about gardening in tight spaces when you live in big places.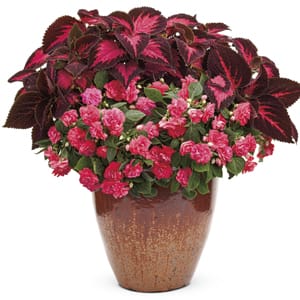 You live in the big city and have very limited gardening space, does this sound like you? I have a couple options that I would like to tell you about. First of all let me introduce you to container gardening. All your space is cement, patio, decking or roof top with not a pile of soil for you to grow into. I recommend finding containers of all shapes and sizes to create your garden in. Finding pots of different sizes and heights will allow you to create a staggered look for added height and depth in your 'garden'. When choosing the perfect plants for your containers you will want to consider the three different plant styles. First you will want a 'Thriller', a thriller is a plant that adds height or a unique look to your container combination design. Next you will want to add a 'filler', a filler is plant that adds color right on top of the soil and may drape over the pot just a touch. And lastly, you will want to consider using a 'spiller', a spiller is a plant that flows over the side of the pot. Using all three components will give you color standing above the pot, filling in the middle ground and spilling over to the bottom.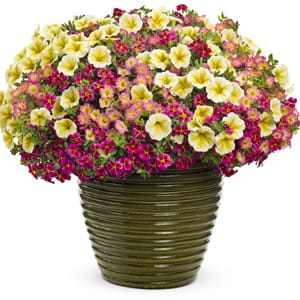 When creating your container plant combinations you can use annuals, perennials, and shrubs or a combination of all three. Annuals will give you constant color which is great for a consistent splash of color. When selecting perennials I recommend choosing varieties that are long blooming or have an interesting foliage color or texture, the same is true for shrubs. One tip that I want to point out when planting perennials or shrubs in containers…the selections you choose must be hardy down to 2 zones cooler than where you are. So for example, if you are a zone 6 you will want to make sure the perennials and shrubs you choose are hardy down to zone 4 to overwinter in a container.