Add a Splash of Sunshine and Happiness to Your Garden
You may be familiar with the Big BANG™ series of Coreopsis, which offered excellent disease resistance, and habit, we now introduce the LI'L BANG™ series which offers new and improved colors, a compact habit about half the size, and long lasting blooms. The LI'L BANG™ series is new for 2016, and with it comes 4 exciting new varieties: 'Starlight', 'Red Elf', 'Daybreak' and 'Enchanted Eve'. All offer a distinct different color option, with the compact stature.
LI'L BANG™ 'Daybreak' adds such a blaze of color, each flower features a bright orangey red center with a crisp yellow outer ring. In the trial gardens 'Daybreak' put on an impressive show for months with a little trim to help encourage the rebloom. Just like 'Daybreak', 'Enchanted Eve' also proved to be a great rebloomer in the garden. The yellow eye is surrounded by a deep burgundy and then edged in a deep yellow. It is so hard to pick which one I like best! My suggestion, try them both.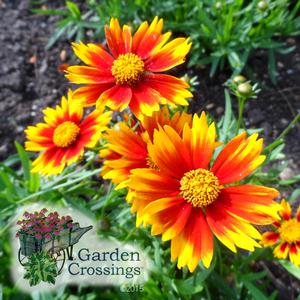 If yellow and orange really is not in your color palette, don't count yourself out. The LI'L BANG™ series has a beautiful deep red and a bi color red and white to offer. LI'L BANG™ 'Red Elf' is a stunning deep burgundy color with a bright yellow eye. Standing only 12 inches tall this little gem can find a place tucked in many small spaces in your garden. Create a great pair by adding LI'L BANG™ 'Starlight' to the mix. 'Starlight' feature a deep magenta eye that 'bleeds' in the crisp white petals creating a great bi color look. Pair with 'Ref Elf' and watch the eye of 'Starlight' shine.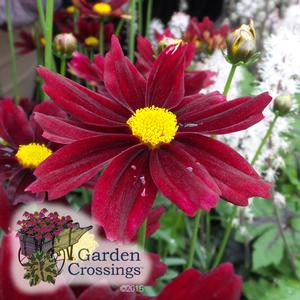 All of the new additions to the LI'L BANG™ series are drought tolerant, compact, reblooming and like to be grown in full sun. Enjoy taking cuttings to create a beautiful bouquet for indoors. Be prepared for mounds of color that will last for weeks and possibly months.