While most of their customers are taking a few months off of gardening during the coldest winter months, the Garden Crossings team is hard at work adding 13,000 square feet of new growing, staging and shipping space to their garden center.
Rod and Heidi have been so blessed with increased demand for their annuals, perennials and shrubs that they are adding 7,000 square feet of DeCloet brand greenhouses that will enable them to grow more plants so they don't sell out too soon. The incredible number of must-have new varieties they want to stock for you also is making their greenhouse walls want to burst at the seams.
Having more plants to ship means the staging area, which is where orders are pulled and held briefly before they are shipped, also needs to grow. The shipping staff is eager to move into the expanded shipping area where they won't be constantly bumping elbows to prepare your orders. Together, the staging and shipping areas are expanding by 6,000 square feet—a much better fit for this growing business.
While local contractors were called in for some parts of construction including excavation, pouring concrete, and some structural support, most of the work is being done by Rod, his dad Ron, sons Logan and Carter, and a handy employee named Chuck. They've been working hard for months now and are looking forward to wrapping things up soon.
Here's a look at the progress they're making.
Rod is super happy that the greenhouse framework delivery has arrived. Now the real work begins.
The greenhouse framework is installed on ground that has been excavated and leveled. That will make it much easier to lay the new concrete floor in this house when the time comes.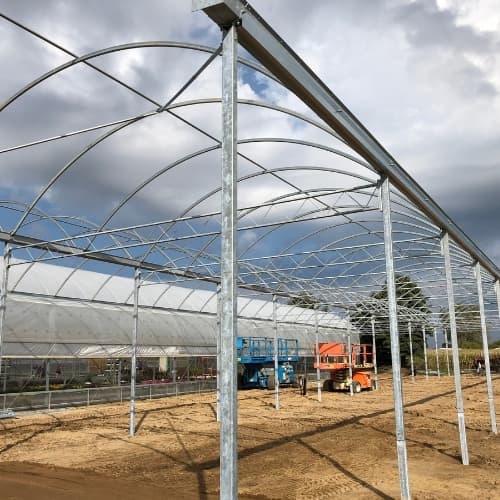 You know that feeling of being exhausted, yet totally fulfilled, once you've finished a task in the garden? That's exactly how Rod and Heidi feel when they complete each stage of greenhouse construction.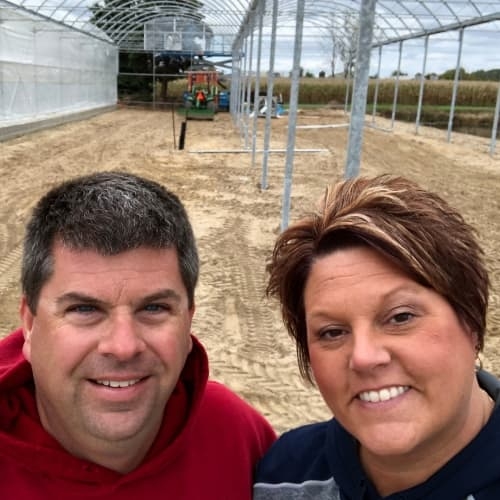 Next, it's time to prepare the floors before the cement truck arrives. This space will eventually become the newly expanded staging and shipping area for the mail order side of the business.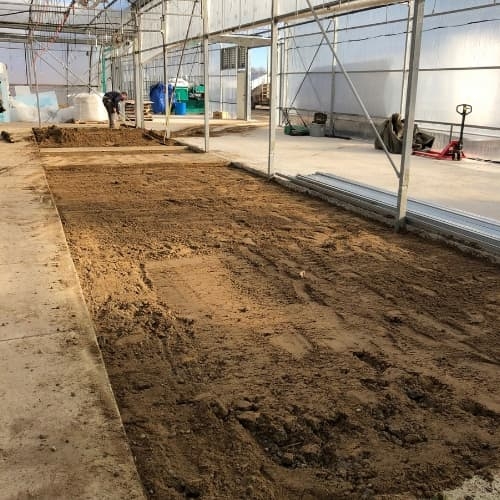 The trick is smoothing out the wet concrete floor quickly before it sets. Thank goodness for strong men who are up to the task!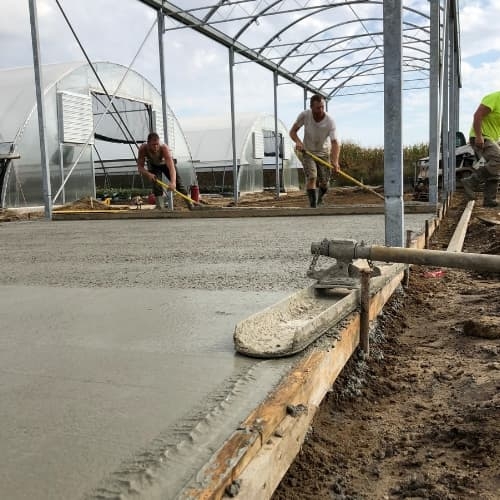 Now that's a job well done! The new headhouse floor is complete and the plastic is ready to go up to enclose the space before winter snows arrive.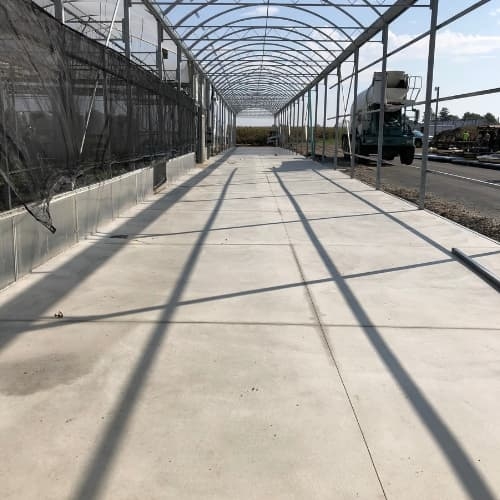 Boys and their toys…Carter, Logan and Ron agree, the job is a lot more fun if you get to play with heavy machinery. Time for the greenhouse plastic covering to go up.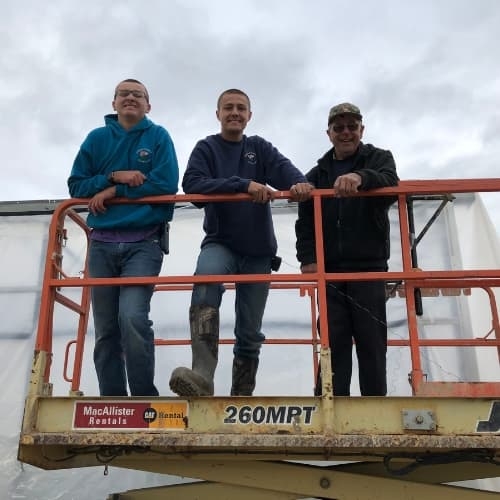 Almost finished! This thick greenhouse plastic was chosen specially to be able to handle the heavy snows that are common in West Michigan and to deliver just the right amount of light for the plants.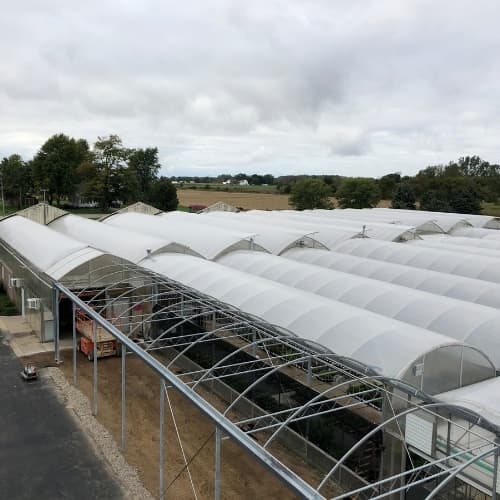 Construction is nearing completion now and the whole Garden Crossings team is looking forward to moving into the expanded facilities in the next few weeks. Spring will be here before you know it, and there are thousands of plants yet to grow. Growing is a year-round business at Garden Crossings!