2018 Annual Plant of the Year- SUPERTUNIA® Bordeuax™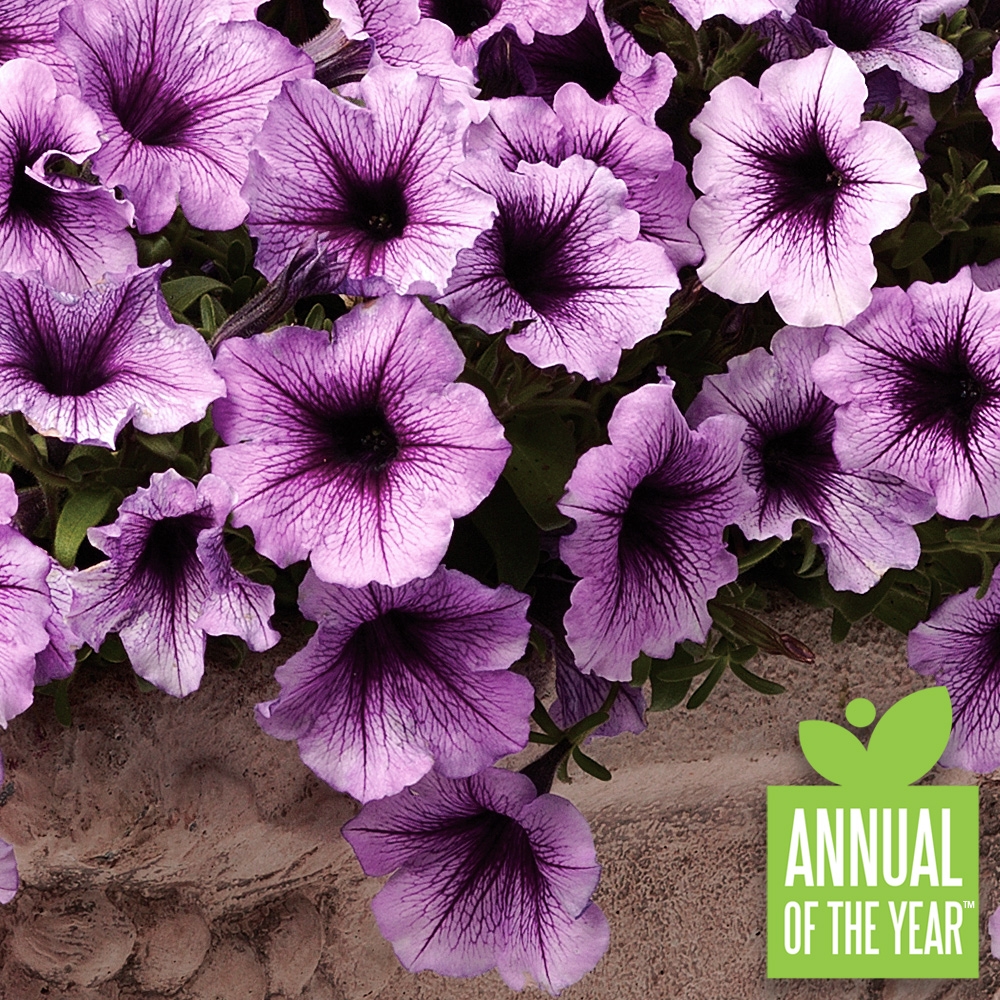 What I like about the Supertunia® Bordeaux™ is that it is a very reliable plant for me year after year. I use it in many of my combinations. Here is one example: This hanging basket was planted in the front landscape at the garden center. This is a combination of Supertunia® Bordeaux™ and Supertunia® Mini Silver . It is in an area that has full sun and a lot of wind, but with proper watering and fertilization it still looks amazing at the end of August.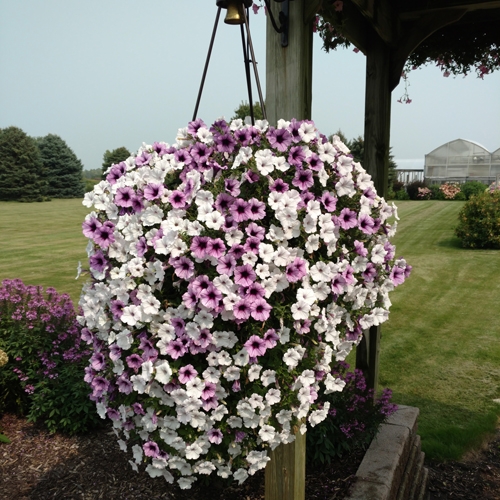 Another great use for Supertunia® Bordeaux™ is planted in the landscape as a border plant. Annuals are a great choice for garden borders as they will add color to the garden all summer long. This combination of Supertunia® Bordeaux™ and Superbena® Violet Ice is planted in a part shade location with sun from morning until early afternoon. This low growing annual ground cover is maintenance free, no picking or deadheading required.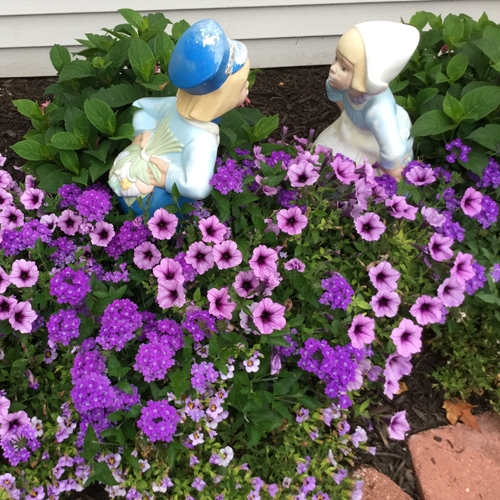 As I had mentioned earlier proper watering and fertilization are the key to keeping your annuals looking good. I water my hanging baskets every day until they drain out of the bottom of the pot. For my in the ground plantings I water every 1-3 days depending on how hot it is. Earlier in the season and later in the season you can leave a few days between watering, but in the heat of the summer I recommend watering every 1-2 days. Water is not the only important piece to keeping your annuals looking healthy, they also need proper nutrition. I recommend fertilizing your annual baskets and planters with a water soluble fertilizer every 1-2 weeks. The product that I trust for my plants is the Proven Winners Water Soluble Fertilizer. What I find is that this fertilizer formulation keeps my greens greener and the flowers more plentiful.
My pride and joy container combination from 2017 was this trio of annuals including: Supertunia® Bordeaux™, Superbena® Violet Ice and Supertunia® Royal Velvet Petunia.