2018 Landscape Plant of the Year- SPILLED WINE® Weigela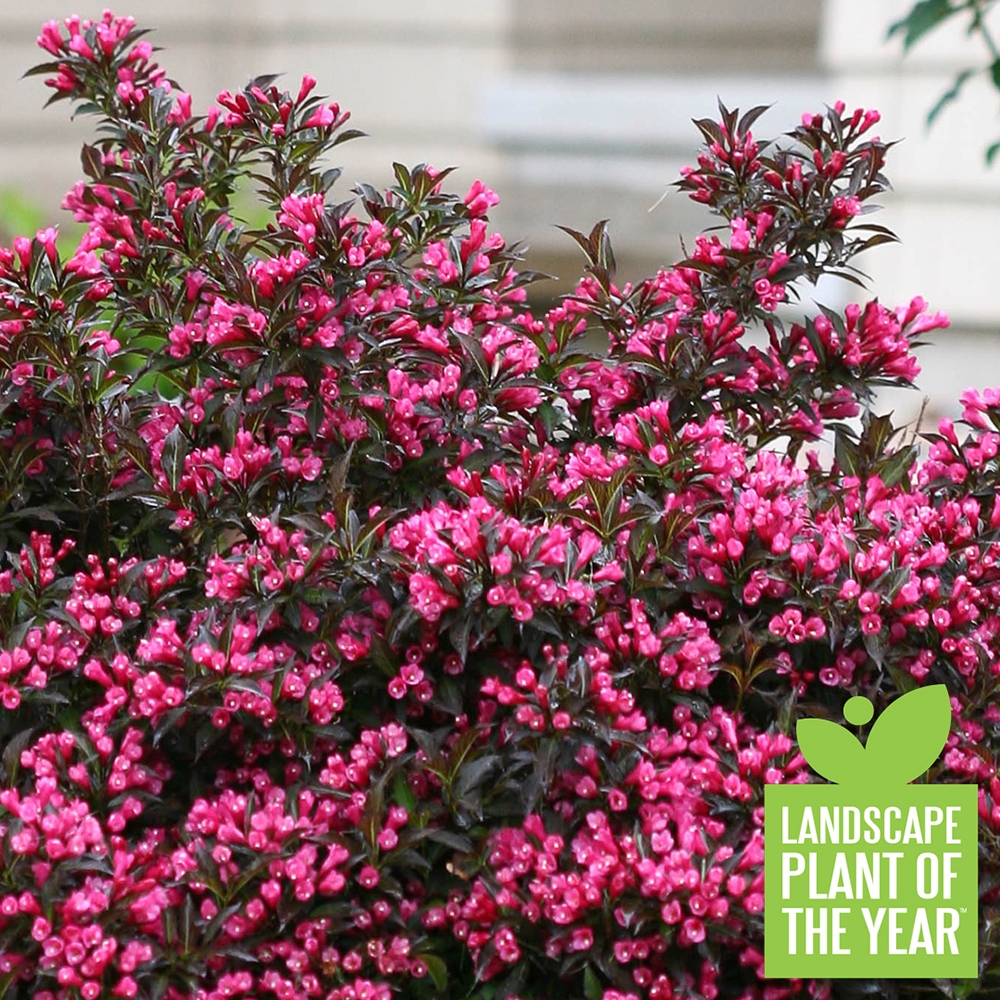 One thing that I have really been impressed with is the new selection of compact flowering shrubs that have come to market. For example, the 2018 Landscape Plant of The Year, SPILLED WINE® Weigela. We have carried this shrub in our garden center since 2011 and it has been a customer favorite, as well as ours, for compact Weigela choices. The reason SPILLED WINE® is so well liked is the compact mounding habit that requires little to no maintenance.
For most of our customers they are selecting this compact shrub for foundation planting around their homes. They like that it provides them with more than just one interesting factor. In the spring 1-2 inch tubular flowers appear that are bright pink in color. This color lasts for up to a month before the flowers start to drop. Once the flowers have dropped the deep plum/black foliage remains giving them foliage interest besides the typical greens you see in the landscape.
Compact enough for containers, SPILLED WINE® Weigela is also a great patio pot choice. Create a grouping of your favorite plants or let it be a standalone shrub. Plant in an 18-inch planter and SPILLED WINE® will be happy for years to come.
SPILLED WINE® Weigela is a carefree plant, that stands up to 2-foot-tall and spreads up to 3-foot-wide. No deadheading (removing of the flowers) or trimming to shape is needed. Hardy in zones 4-8, this compact flower shrub may be just right for you!