2018 Perennial Of the Year- PRIMO™ Black Pearl Heuchera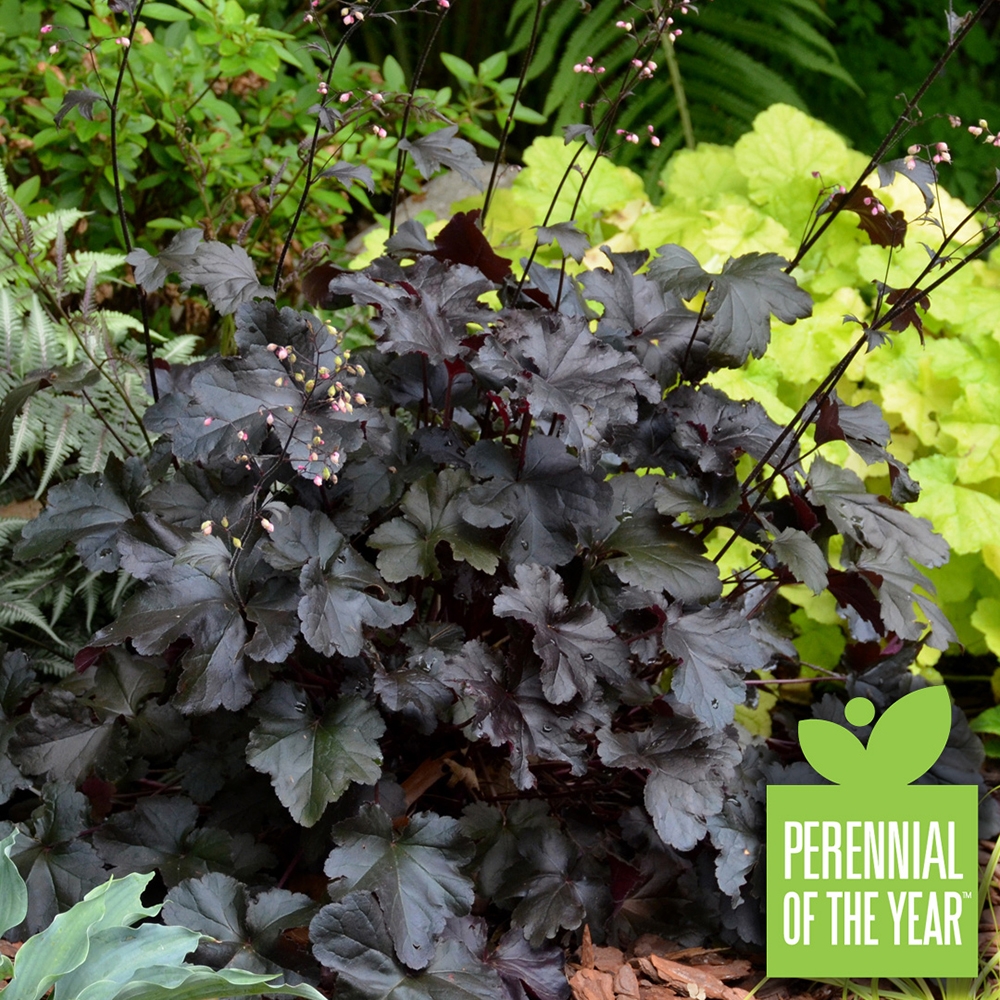 When gardening with Coral Bells I always find it most interesting when I mix various colors together. PRIMO™ Black Pearl Heuchera has the darkest virtually black foliage of any plant in my garden. All by itself it may get lost, but plant it with your favorite bright foliage perennial and watch it pop. In this photo you can see just how plants can 'pop' when you play the colors off of one another. Planted as a backdrop is Dolce® Appletini Coral Bells, the bright chartreuse green foliage make the black PRIMO™ Black Pearl really stand out.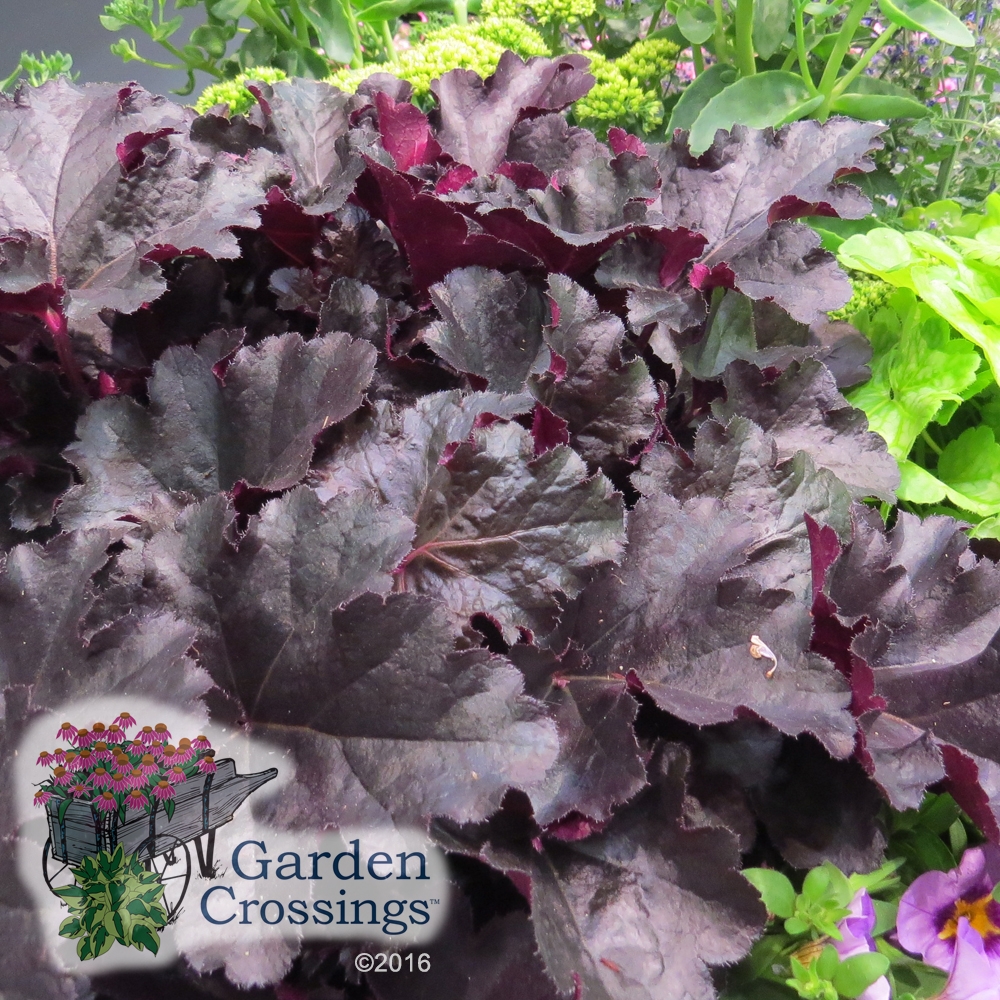 Another great companion plant for PRIMO™ Black Pearl Coral Bells is the Painted Fern Athyrium 'Burgundy Lace'. The silvery green foliage with the plumy black veins adds a new foliage color and texture to this location. Here I feel that the 'Black Pearl' is helping to accentuate the deep veining of the fern, a pair that plays so well together.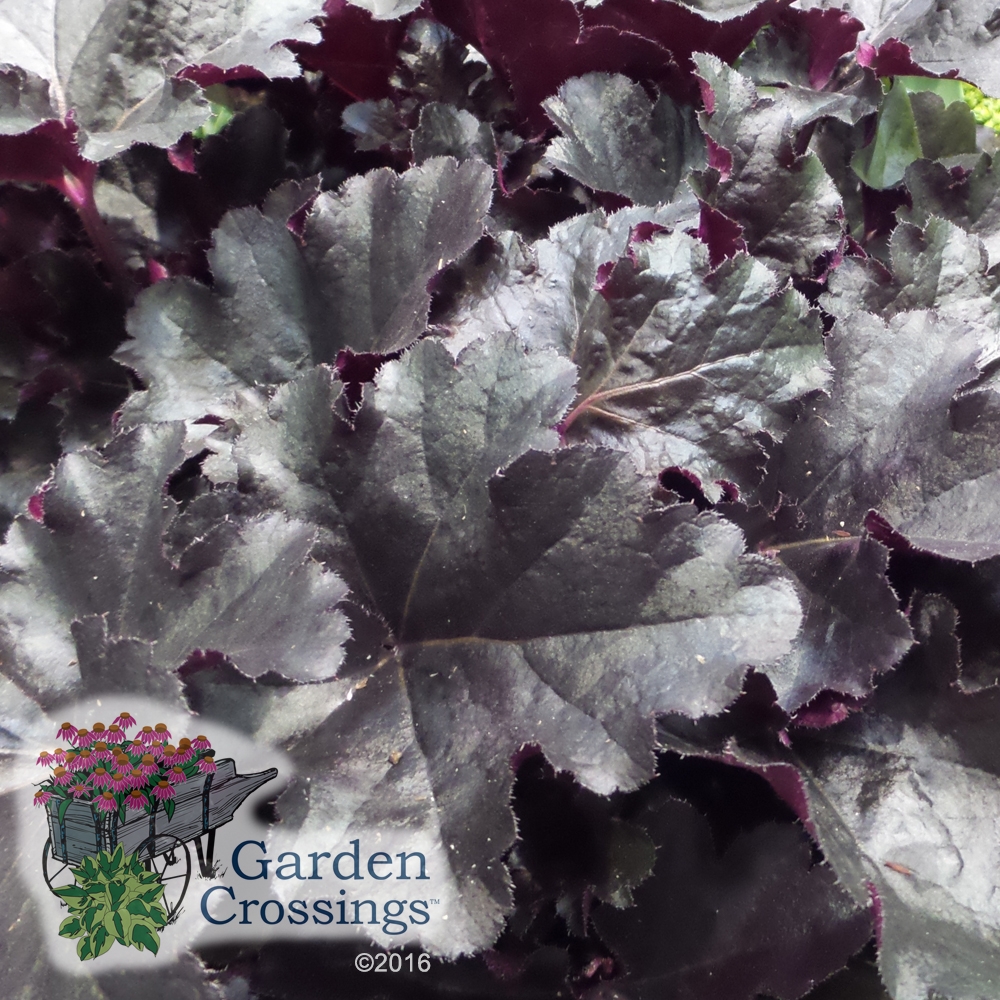 One other thing I would like to point out about growing PRIMO™ Black Pearl , is that it has performed really well in the garden. Sometimes Coral Bells seem to melt away, but with 'Black Pearl' that has not been the case. The PRIMO™ series of Heuchera have the villosa genes making them more heat and humidity tolerant, which is good trait for us here in Michigan.