Pure White Butterfly – Add To Your Containers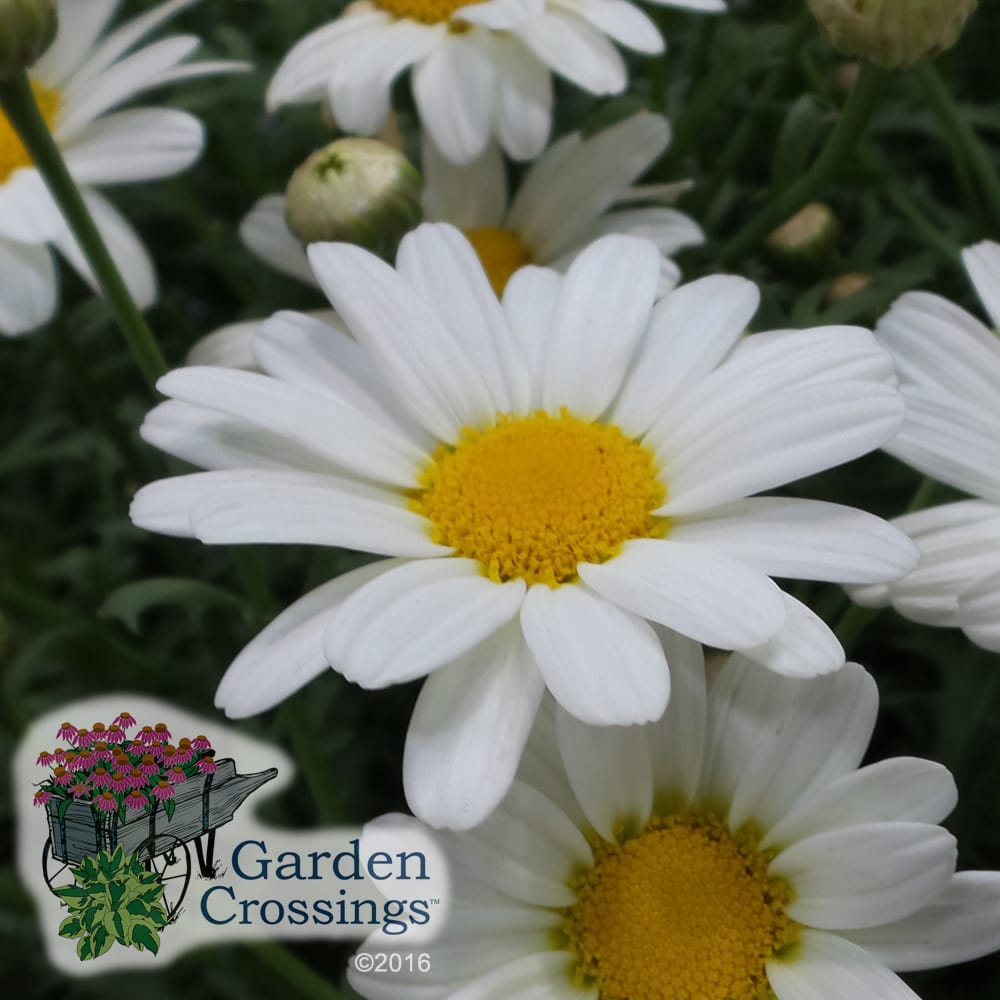 If you love using Argyranthemum in container designs as much as I do, you are going to love the new Pure White Butterfly™ as an option. The large, crisp white daisy looking flowers explode with beauty and are a perfect choice for a thriller in annual container designs.
Standing 18-36 inches tall and wide, this drought tolerant thriller will give you the height that you maybe looking for in your combinations. Plant as a stand alone variety or plant in combination with your favorite color Supertunias® or Superbells®. The white flowers with the yellow center contrast perfectly with just about any color flower you choose to pair it with.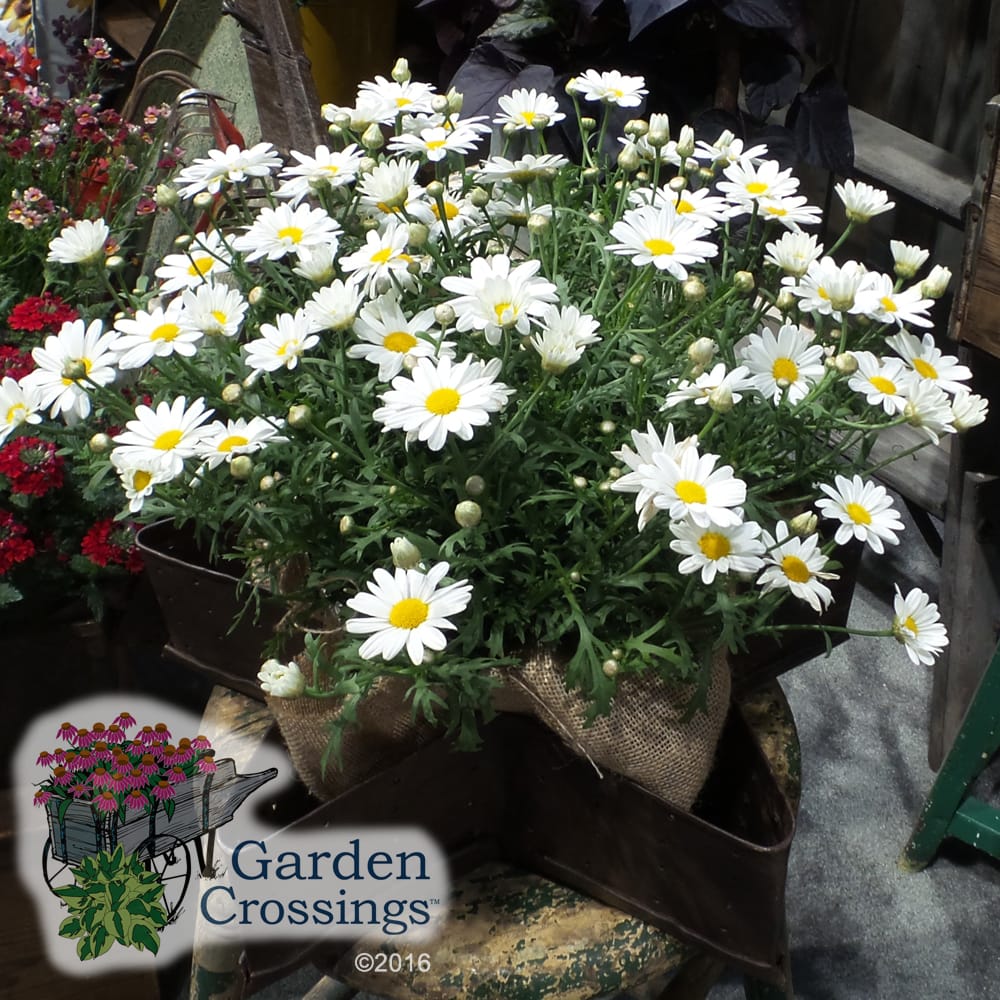 The think that I was most impressed with during my trial, was that Pure White Butterfly™ Argyranthemum stayed very clean looking all summer long. I gave it an occasional trim once the summer heat kicked in, but it was back to blooming full power within days.