Add a Little Emotion to the Landscape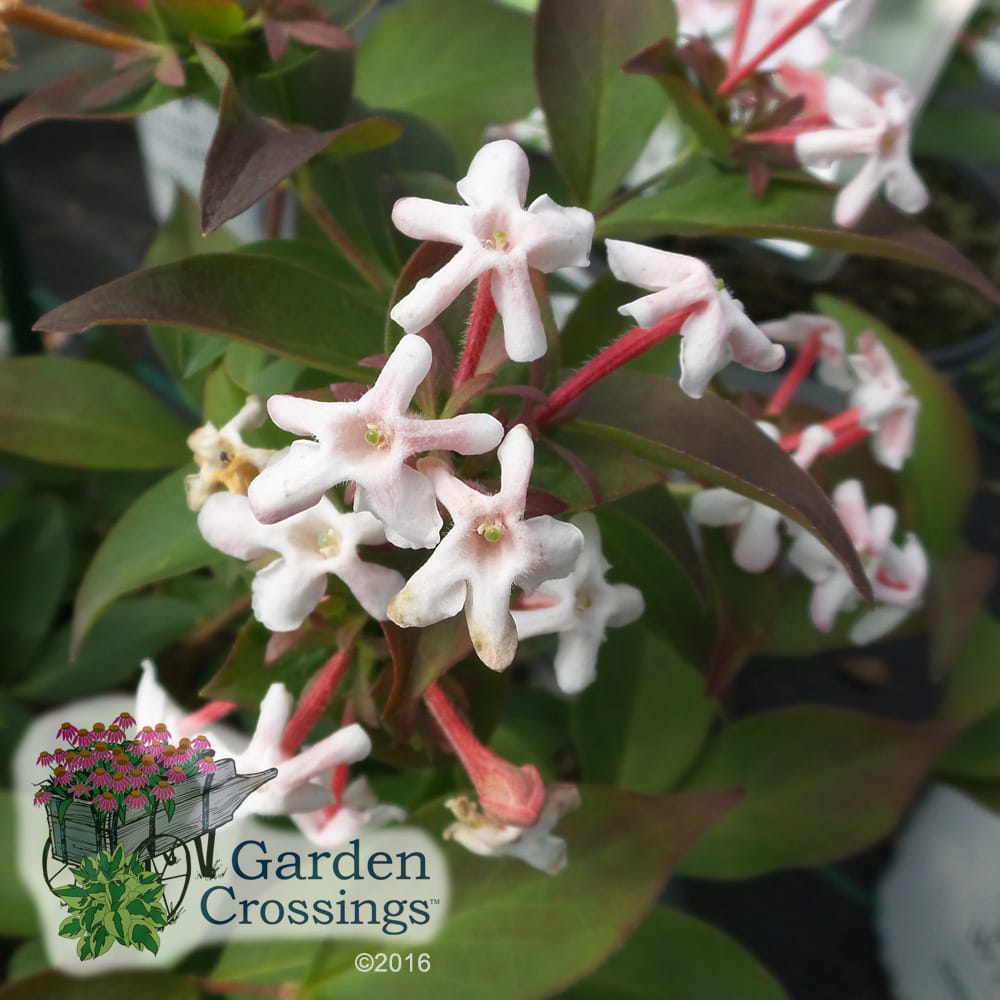 Gardening brings out all kinds of emotions and memories, one shrub that is sure to create a pleasant memory for you is Abelia Sweet Emotion™. Walking through the greenhouse this past spring there was this amazing scent that was drawing me in. Once I located the plant offering that spicy sweet scent I was hooked. Sweet Emotion™ starts off in the spring with bright red buds that burst open in late May resulting in creamy white flowers that are arranged in a nice cluster.
Sweet Emotion™ is a compact shrub standing around 5 foot tall and wide, perfect for smaller garden spaces or landscaping around the house. I could see this shrub planted by the front door and as the spring/summer breeze blows through the screen, the sweet scent would fill up your home. The beauty does not stop once this shrub is done blooming. In the fall the glossy green foliage turns to shade of orange creating a stunning show for fall.
If critters such as deer pose to be a problem in your area, you need not worry! Sweet Emotion™ Abelia is a deer resistant flowering shrub!