Perennial Plant of the Year 2017- Asclepias tuberosa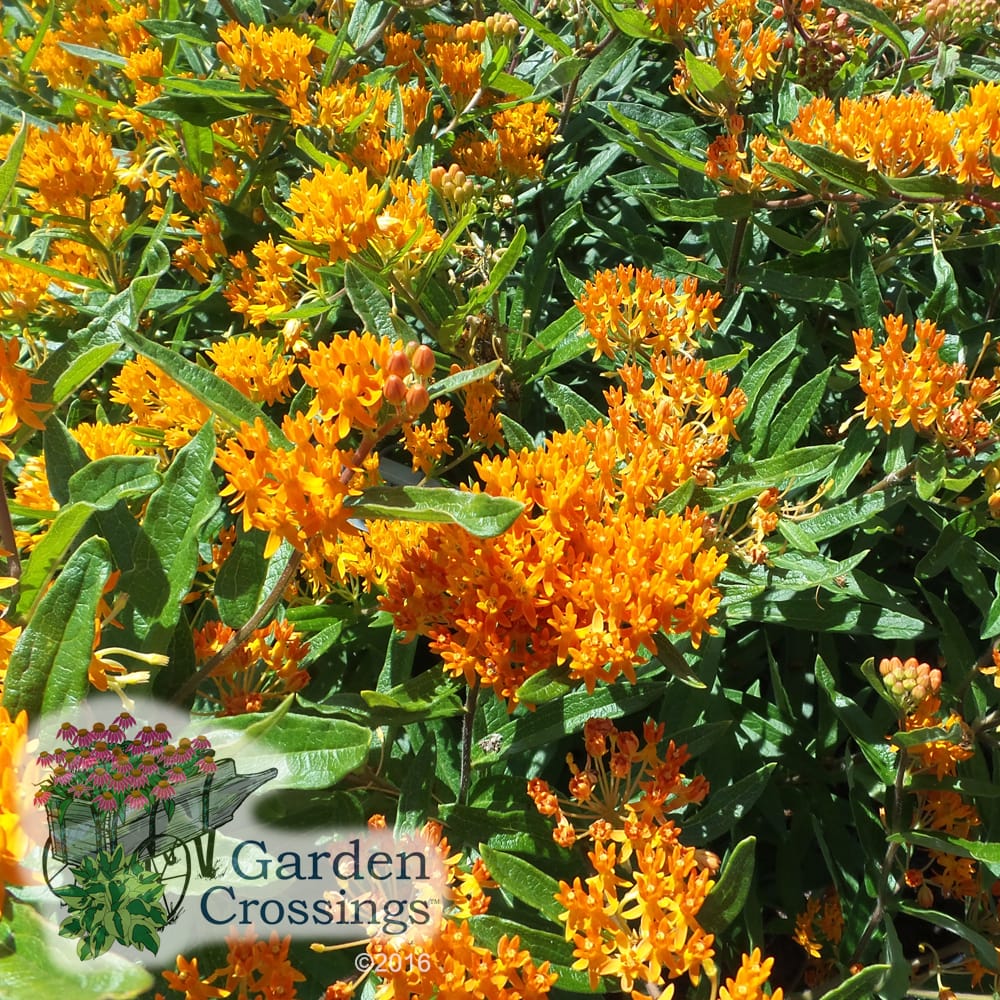 Perennial Plant of The Year- Asclepias tuberosa, what a great choice! With all the hype these days over the Monarch Butterfly this orange Milkweed is a perfect selection to be named Perennial Plant of the Year 2017.
Asclepias or otherwise known as Milkweed, plays a very important role in the life cycle of the Monarch Butterfly, This is a native host plant where the Monarch lays its eggs, which in turn form into tiny caterpillars to start. As the caterpillars start to munch on the tasty green foliage that Asclepias provide, they turn into mature caterpillars that will soon spin a cocoon and then form a beautiful butterfly. This life cycle repeats itself as the season goes on.
Asclepias tuberosa grows to be about 2 foot tall and wide and is a very hardy plant down to zone 3. Asclepias tuberosa is a prairie plant native to North America found naturally in dry fields, along the highways and on slopes, it does not require rich soil or much moisture. tuberosa is a drought tolerant perennial that likes to be grown in full sun locations. MId summer orange blossoms appear giving this plant a bright glow of color. As the summer comes to an end these flowers have now turned into large seed pods that are ready to explode, sending seeds carried by a feathery cotton wand across the garden and landscape. For many this is great news meaning that they will expand the Asclepais family around their garden and landscape.
Help do you part in protecting the Monarch Butterfly population by planting one or two varieties of Milkweed in your garden!