Natures Natural Beauty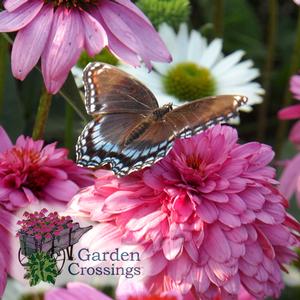 Flowers add beauty to your garden, but why not bring a little more beauty to your garden with the addition of butterfly attracting perennials. Butterflies add a constant motion of color as they flutter around your landscape.
Beauty attracts beauty, correct? Add a free element of beauty to your garden by staging it with butterfly attracting plants. With the many color, shape and size options of perennials and shrubs you will want to choose the ones that are right for you. A few of my favorite perennials that attract butterflies are Echinacea/Coneflower, Agastache/Hyssop, Monarda/Bee Balm, and Sedum.
Coneflowers come in a large array of colors, heights and flower forms. Typically they bloom in mid to late summer, in full sun locations. Coneflowers are a great addition to perennial gardens, prairie beds, and look great as a specimen or planted in mass.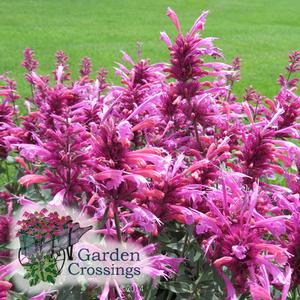 Agastache are a long blooming perennial that typically comes in shades of pinks, purples, and corals. With a light fragrance, their beauty is extended from your vision to your sense of smell. Great in perennials gardens, Agastache is also a perfect choice for combination planters due to their long bloom time.
Looking for a mid-summer bloomer that attracts butterflies? Give Bee Balm a try! Available in pinks and purples in various height options, the scent of this full sun loving perennial will be sure to attract your fluttery friends.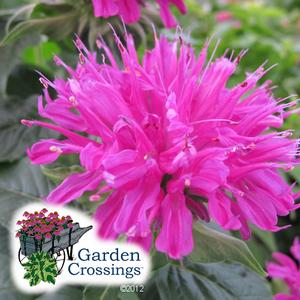 In an attempt to make your season with butterflies longer, I have chosen Sedum as a late summer/fall bloomer that will draw them in. Sedum are once again a full sun loving perennial that tolerates dry spaces. Sedum come in a range of heights, foliage colors, and flower color and size. From the stunning ground cover Sunsparkler®'Dazzleberry' that not only provides late summer blooms, the gorgeous burgundy foliage adds color all season. A midsize Sedum that provides a variegated foliage is Autumn Charm™ Sedum, enjoy the two tone look while you are waiting for the late season pink flowers to appear. And a new variety, Sedum 'Lemonjade' is sparking the interest of the younger generation with its mono colored green on green look.
No matter what you choose for your butterfly garden, we recommend that you find flowers that bloom at various times in the season. The longer you have something blooming the longer your fluttery friends will stay around your garden. Enjoy browsing through our large selection of butterfly plants HERE.