Let's Dance® Blue Jangles Hydrangea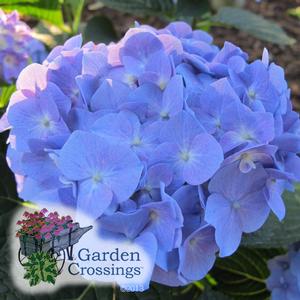 If I could have a dollar for every time I hear "I want blue Hydrangeas in my yard", my wallet would be full. The most sought after hydrangea color is indeed blue. Did you know that most Big Leaf Hydrangeas are naturally pink? That probably is why we would rather have blue. You always want what you can't have, that is until now!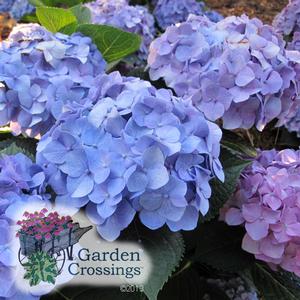 A new introduction for 2014, from Proven Winners®, is Let's Dance® Blue Jangles Hydrangea. This is one of the brightest/electric blue hydrangeas I have ever seen. Standing 2-3 foot tall and wide, Let's Dance® Blue Jangles is a compact size. The large mop head blooms are loaded with nice sized frilly flowers creating a nice full flower head. Like with most Big Leaf Hydrangeas, Let's Dance® Blue Jangles is going to naturally be pink, but with a little aluminum sulfate and lower pH soils, this variety will easily turn blue. 'Blue Jangles' is part of the Let's Dance® series of Big Leaf Hydrangea, which means it blooms on both new and old wood/growth, putting it into the reclaiming hydrangea category. In the south we recommend planting Big Leaf hydrangeas in a part shade location, in the hot sun hydrangeas can wilt. So please make sure you have a good watering system in place to keep them looking their nicest. In the north, Big Leaf Hydrangeas can be planted in full sun to part shade. Again we do recommend that you keep them well watered. Let's Dance® Blue Jangles is a beautiful cut flower for floral arrangements, or hang them up to dry for longer in door displays.
For growing and pruning tips on Hydrangeas follow this link.