Meet the 2020 National Plants of the Year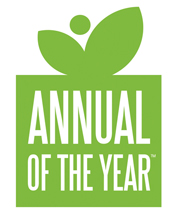 ANNUAL OF THE YEAR – Diamond Collection Euphorbia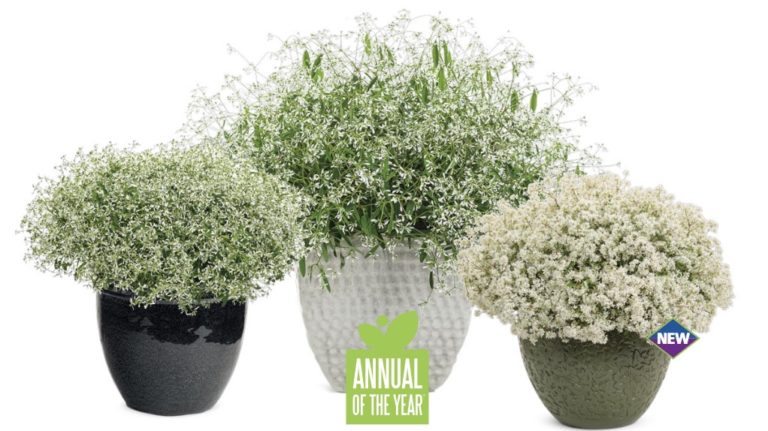 Diamond Frost® Euphorbia has been one of our favorite annuals for over a decade and it is finally getting the recognition it deserves with the Annual of the Year award by Proven Winners. It is joined by two newer selections, Diamond Snow™ and Diamond Mountain®. All three varieties share incredible versatility in culture and use—they grow and bloom beautifully in sun and shade all season, work in containers and landscapes, and need very little care to thrive.
Why three Euphorbias? Though their flowers look similar, it is the plants' shape and size that makes all the difference in how they are used in containers and in the landscape. Let's take a closer look.
Diamond Frost Euphorbia is a classic variety that works in just about every way you could think to use it. Its airy habit helps it mix easily with all but the most vigorous plants in container combinations. Single, white flowers on wiry stems poke their way in and around its companions, adding a touch of white and elegance to the mix. 12-18" tall, 12-18" spread, full sun to part shade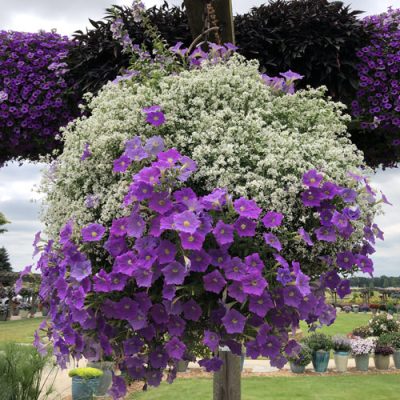 Diamond Snow Euphorbia has a far denser shape than Diamond Frost. It forms a solid white mound of double, white flowers that blanket the foliage all season. The look is similar to sweet alyssum, but this plant requires far less water. It will take up its own space as a filler in your containers rather than mixing with its companions. It also makes a tremendous low maintenance edging plant; because it is so heat tolerant, it won't mind the reflected heat from the walkway. 12-18" tall, 12-18" spread, full sun to part shade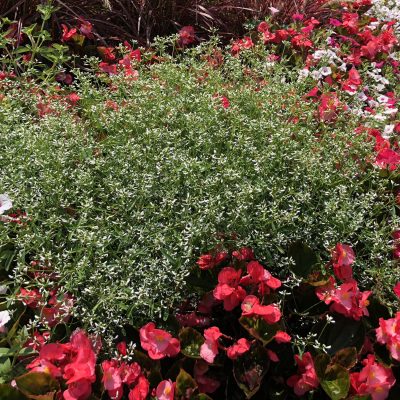 Diamond Mountain Euphorbia is a super-sized variety that grows twice as big as Diamond Frost and Diamond Snow. Because it is so vigorous, it mixes best in large containers with other very vigorous plants like Supertunia Vista® petunias. It also makes a great textural filler for the middle of flower borders. Its single, white flowers are very similar to Diamond Frost and they bloom from planting time to frost. This plant loves hot weather and will experience a major growth spurt once the summer heat arrives. 24-36" tall, 24-36" spread, full sun to part shade
When garden space is limited or if you just prefer a tidier look in your perennial garden, 'Denim 'n Lace' is an ideal selection of Russian sage. Unlike most which grow much larger and tend to lean, this variety grows denser and more upright, never spilling over onto its neighbors. We love how its large, fluffy flowers create a bright blue cloud of color from midsummer into fall; pollinating bees and hummingbirds like it, too. If you need low maintenance, heat and drought tolerant perennials for your landscape, this is one we would highly recommend. 
28-32" tall, 34-38" spread, full sun, zone 4-9, deer resistant
This very large, solid gold hosta will make a striking specimen in your shade garden or planted in the shadow of tall trees. Its color is luminous, emerging chartreuse-yellow in spring, then lightening to soft gold by summertime. We love that this hosta has an upright vase-shape which keeps its lower leaves off the ground. That trait, along with a thick, puckered leaf substance, helps to keep slugs at bay. In midsummer, pale violet flowers appear just at the top of the mounded foliage. If you're observant, you might catch a bumblebee or hummingbird stopping by the flowers for a midday snack. 
28-30" tall, 32-36" spread, part shade to full shade, zone 3-9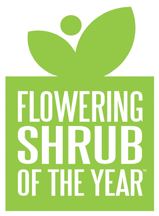 Plant hunter Tim Wood describes Blue Chiffon rose of Sharon as one of the most elegant varieties he's ever laid eyes upon, and Tim has seen A LOT of these shrubs. Its powderpuff blue, semi-double flowers are amazing, but it is this plant's full, rounded shape that isn't awkwardly stiff like some rose of Sharon shrubs that really makes it special. It is covered from top to bottom in large blossoms from midsummer to frost, and hummingbirds are frequent visitors. Who couldn't use a beautiful blue wall of blossoms in their landscape to enjoy on a hot summer day?
 8-12' tall, 6-10' spread, full sun, zone 5-9, deer resistant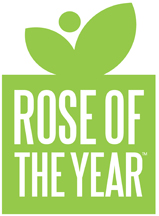 You don't have to be an expert in growing roses for this beauty to thrive in your landscape. Today's landscape roses are as easy to care for as any other shrub since they are incredibly resistant to black spot and powdery mildew, and don't even need to be deadheaded for all-summer bloom. While true red has been an elusive color in this class of roses, Oso Easy Double Red comes mighty close. We love how its large, double flowers are held well above the foliage on stems that are long enough for cutting for bouquets. This is one gorgeous rose!
3-4' tall, 3-4' spread, full sun, zone 4-9
Smooth hydrangeas are some of the most reliable bloomers, and Invincibelle Ruby is no exception. It starts to bloom on the current year's stems every year in midsummer, and then continues to rebloom into fall for months of gorgeous color. Ruby describes its dark flower buds which open to reveal silvery pink flowers flushed with ruby pink on the petal edges and backs. The effect is a lovely two-tone coloration. Deep green foliage and strong stems make this an attractive landscape plant all season. Plant a row along your foundation or dot a few in and around your garden beds so you'll have a plentiful supply of blossoms to use in fresh or dried bouquets.  
3-4' tall, 3-4' spread, full sun (in the north) to part shade, zone 3-8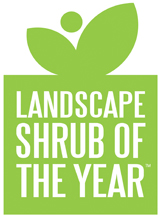 Low maintenance evergreens are ideal for foundation plantings, hedging, lining walkways or container use. Though boxwood is a popular choice, native inkberry hollies like Gem Box offer an excellent alternative with a very similar look. They are very disease resistant and require little shearing to keep their naturally rounded shape. Gem Box is a compact 2-3' tall variety, so it will remain neatly under your windowsills when planted along your foundation. Like all hollies, it thrives in moist, acidic soil and is deer resistant. 
2-3' tall, 2-3' spread, full sun to part shade, zone 5-9, deer resistant
Did you miss last year's National Plants of the Year? (They are still awesome plants this year!) Here's a link.