Memorializing Loved Ones with Cemetery Flowers
Spring was my mother's favorite time of year. Her spring garden overflowed with exuberant tulips in every color, daffodils, pansies, azaleas, weeping cherry and redbud trees, and crabapples—all of which she selected and planted herself.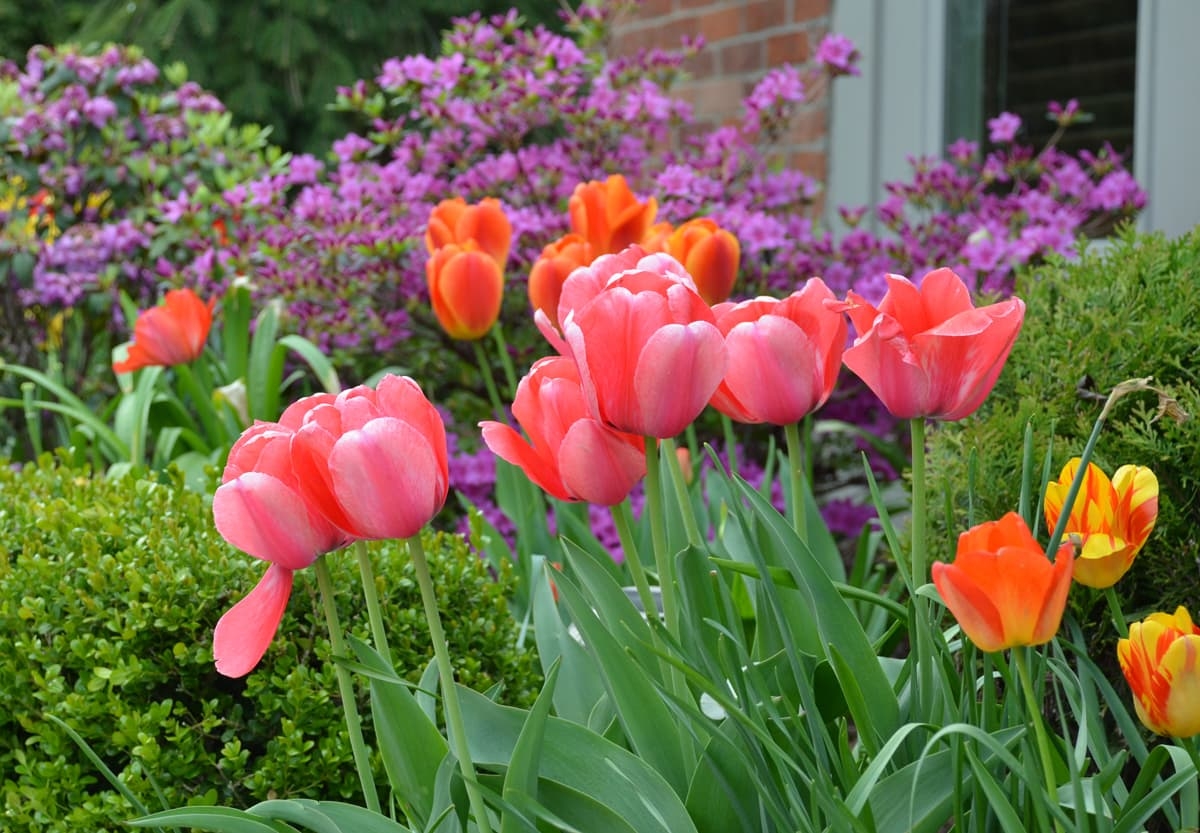 As her newly set gravestone stood bare, with only bits of crabgrass and weeds surrounding it, I knew things had to change and fast. I contacted the cemetery office for a copy of their planting regulations which I immediately deemed too strict (only a 12" deep border in back!) and started to formulate a plan.
Here are some lessons I've learned through this experience.
Cemetery soil is not garden soil.
The first time I stuck a shovel into the soil around my mother's grave, I thought I must have struck a rock. I moved a few inches over and tried again with the same result. The entire plot was clay as dense as stone.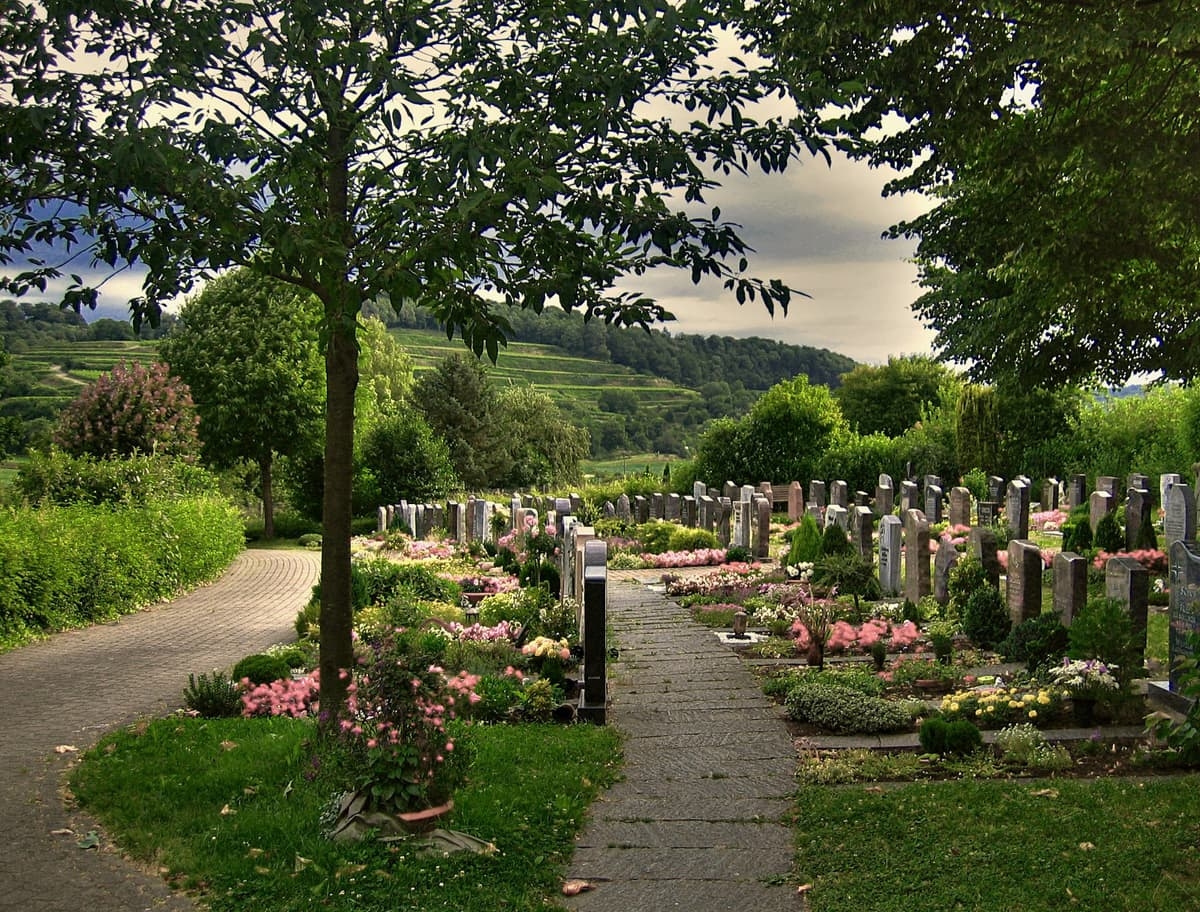 Cemeteries of bygone eras often doubled as neighborhood parks where flowers and trees flourished. Today's cemeteries are often bare, open, flat land where the top layer of good soil has been stripped and the landscaping has been minimized for maintenance purposes. As long as the grass stays green, they're happy.
When it comes time to plant flowers around the grave of your loved one, plan on amending the soil first. Bring a bag of garden soil or compost with you along with tools to help pull the crabgrass and weeds. My favorite garden tool—a hori hori knife—did the trick for me. Bring a watering can to moisten the soil before digging and pulling the weeds to make the job easier. You'll also want to bring a bag of mulch and some animal repellent with you.
Be prepared for adversity.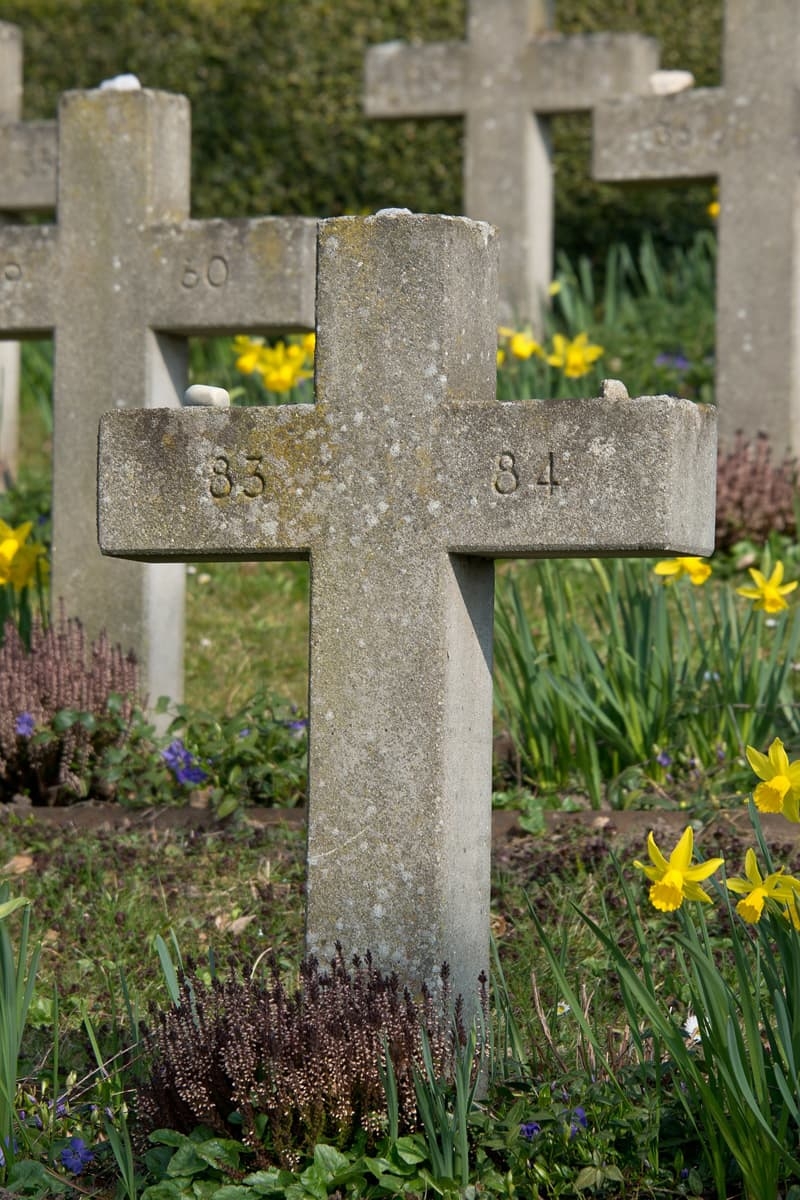 As I planted alliums, daffodils, cleome, ageratum and geraniums at my mother's grave, two fat rabbits sat within view. I think I caught one of them licking its lips. How disappointed they must have been to find out I had deliberately chosen flowers they don't like!
It's the wild kingdom out in the cemetery. Unlike in your home garden, no one is working to keep deer, rabbits, voles and other destructive critters away from your flowers. With that in mind, make a plan before you buy and choose plants they won't eat. We've listed a bunch of ideas for you below.
Also, be prepared for possible damage from the maintenance staff who are using large scale mowers and weed whackers to maintain the cemetery grounds. If your plants fall outside your allotted space per their guidelines, they may be removed or "pruned" in a way you don't like.
Choose tough, animal resistant, drought tolerant plants.
Remember that what you plant at the gravesite will need to be self-sustaining. Maintenance workers are not going to water your flowers if they see them wilting. After planting, add a thick layer of mulch to help retain moisture and keep the plants' roots cool.
Plan to stop by a couple of times per week for the first few weeks to water your plants and help their roots get established. Keep a watering can in your trunk so you'll have it handy. Most cemeteries have outdoor faucets where you can fill up. After a few weeks, your plants should be able to survive on rainfall alone.
Durable Plants for Gravesites
Annuals
Perennials