What You Should Know Before You Decide Where to Shop
We understand that you have many different options for purchasing plants and gardening products. We are proud to be part of an entire industry of plant producers who provide home gardeners and plant enthusiasts with the beautiful plants that fill their homes and gardens.
The more we talk to our customers, the more we realize that we need to talk about how the retail gardening industry works and educate people on where their plants come from. So, let's talk about how we are able to provide plants for you through our retail garden center and mail order business at Garden Crossings.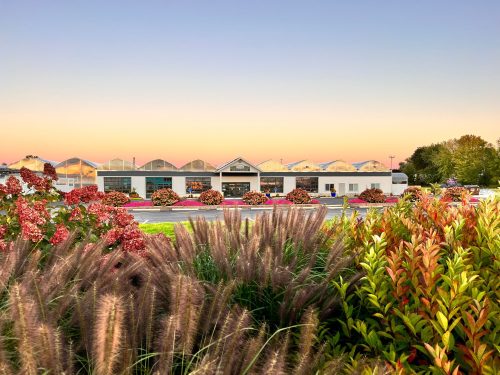 What is an Independent Garden Center v. a Mass Merchant?
Retailers who sell plants in the U.S. generally fall into two business models: 1) independently owned garden centers (called IGCs) and 2) large chains of home improvement centers and grocery stores that have corporate owners (referred to as mass merchants or box stores).
Garden Crossings is an IGC, as are the locally owned garden centers in your community. Our family owns and operates our business; approximately 80% of IGCs in America are family-owned. When you buy from an IGC, the money stays in the community. Even if you don't live near Garden Crossings, you can be confident that the money you spend with us stays in our West Michigan community. Home Depot, Lowe's, Walmart and Kroger are a few examples of mass merchants. When you buy from them, the profits go to the corporate headquarters.
What is a Grower-Retailer?
In addition to who owns the retail garden center, another factor that distinguishes these businesses is whether they are a grower-retailer or a reseller. Garden Crossings is a grower-retailer. That means that we grow nearly all of what we sell ourselves and contract with a few small, trusted growers in our neighboring communities to produce a few specialty plants for us. We start with very small starter plants grown from nearby wholesale young plant producers, then pot them up and grow them on to the size you purchase from us. Because we grow what we sell, we can keep a tighter control on quality, selection and price.
By comparison, retailers who are resellers do not grow their own plants. Both IGCs and mass merchants can be resellers. These businesses contract with large wholesale growers to provide the plants they resell in their stores. A retailer might choose this model if they don't have the land or resources available to grow their own plants. It is tougher to control quality, selection and price when you are a reseller because you are tied to whatever your suppliers can provide.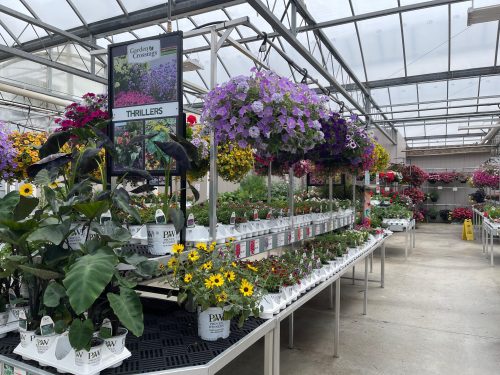 Why Buy Plants from Garden Crossings?
At Garden Crossings, our business is divided into our online mail order operation and retail garden center. Both are located together in Zeeland, Michigan. If you visit, you'll enter our newly renovated garden center up front off the parking lot and probably catch a glimpse of our greenhouses in back where we are growing the plants we sell for both our retail store and online sales.
We are located in an amazing West Michigan community and have customers visit us from as far away as Detroit and Chicago. We also have the ability to ship plants to people across the U.S. Some of our customers don't live within 100 miles of a garden center. Others find it easier to order plants and have them shipped right to their door. We've heard from customers that our quality tops anything they can find locally. Learn more about why people choose to buy from Garden Crossings.
Many people choose to shop with us for our complete collection of Proven Winners plants. As a Proven Winners Destination Garden Center, we are one of the only retailers in the U.S. who offers 100% of the Proven Winners shrub and perennial lines as well as over 90% of the Proven Winners annuals. If there's a plant you have been looking for that you've seen on social media or advertised online, we just might have it.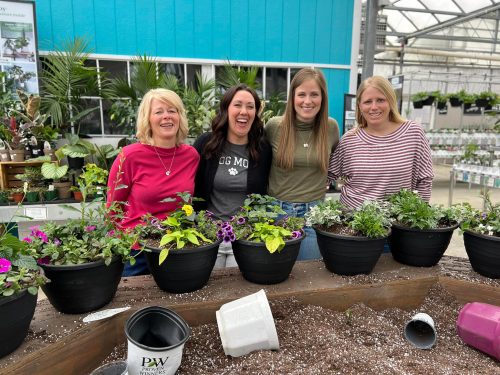 Be Sure to Read Reviews Before You Buy Plants Online
When you shop for plants online, it's important to read reviews from previous customers. Pay close attention to what people are saying about the size and quality of the plants they receive as well as how well they were packaged and shipped. It's not easy to ship live plants. It has taken us years to refine our process. We are proud to be listed on The Watchdog 30—the 30 most highly rated mail order gardening companies out of The Garden Watchdog's free directory of 8,072 garden retailers.
This review we received from our customer, Mike G., this past season says it all:
"I received my orders today and I am delighted with the packing and the health of the plants! I ordered from 3 different businesses…YOU WIN! Thank you so much. And, of note, I actually spoke to a HUMAN on the phone when I needed to have my plants shipped at a different time than my zone shipping date. The plants were shipped at the time I requested. I worked for a plant nursery for many years, so I know the hard work involved in this process. Thank you SO much for your work."
Read more of our customers' testimonials.
Thank you for shopping with Garden Crossings!