Of all the jobs I've had in the plant business, helping to name new varieties is definitely one of the most enjoyable. At the companies I have worked with, there is typically a core group of creative individuals who come together to brainstorm name ideas. As far as meetings go, it's one I actually look forward to attending. Now that's saying something!
You can probably guess how some plants got their names just by looking at them. Diamond Frost® euphorbia's airy white flowers look like a cloud of glistening diamonds. 'Black Pearl' coral bells form a rounded mound of pearlescent black leaves. Arctic Fire® dogwood is extremely cold hardy and its stems turn bright red in winter.
Other plant names aren't so obvious, but knowing its background can offer clues. Here are a few of my favorites.
Tuff Stuff® Mountain Hydrangea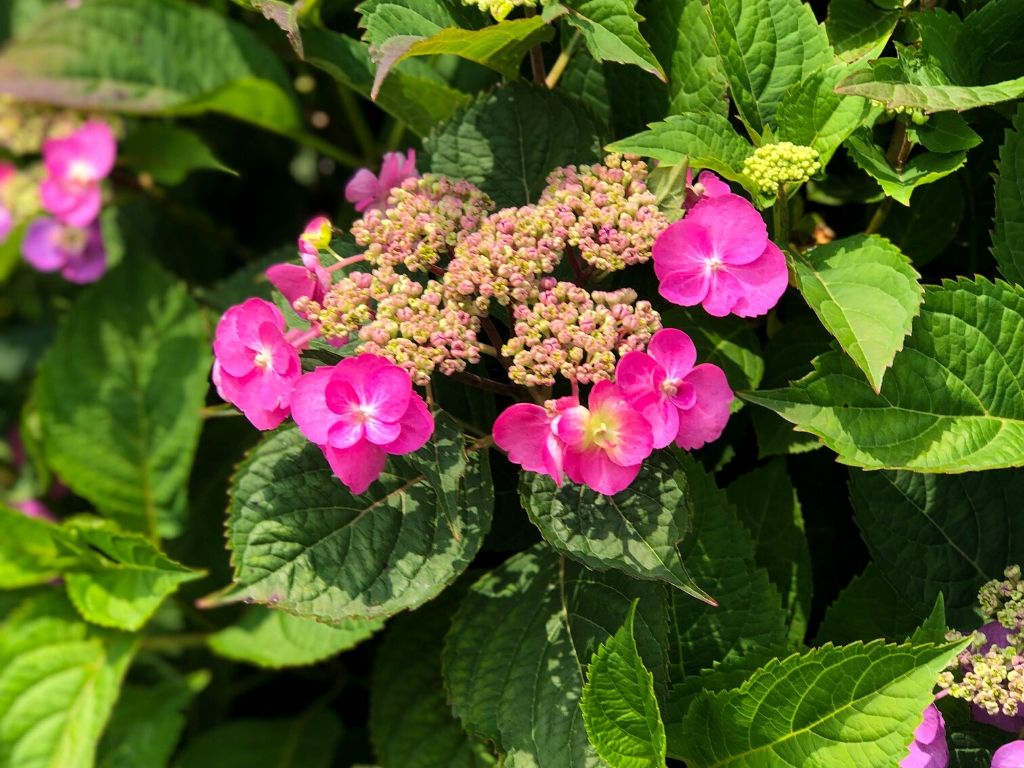 Ever wonder how Tuff Stuff® mountain hydrangea (Hydrangea serrata) got its name? The "toughness" refers to the flower buds and stems, which are hardier than bigleaf hydrangeas (Hydrangea macrophylla), even though both shrubs are rated as root hardy to zone 5. Mountain hydrangeas are native to higher elevations of Japan where it tends to snow in early spring. The flower buds and stems can withstand the cold this late in the season without being damaged, and the plants bloom reliably in summer as a result.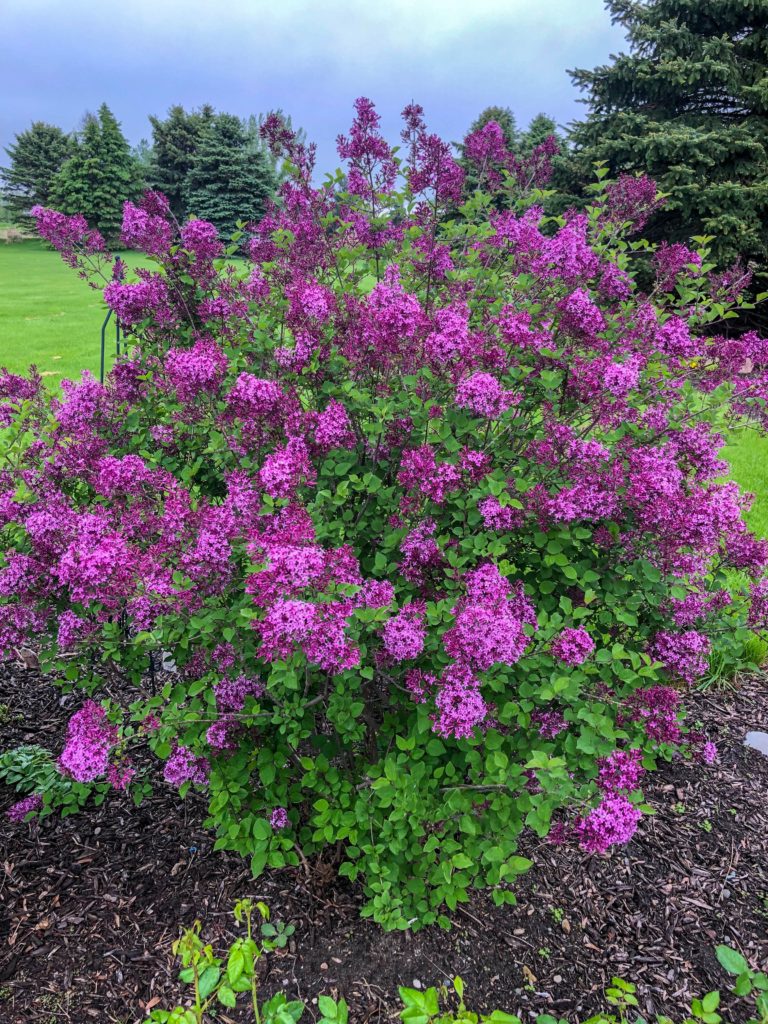 For most of history, we've known lilacs as iconic spring blooming shrubs that perfume the air with their unforgettable fragrance. When they are finished blooming, we must wait a whole year to enjoy the show again.
Not anymore! Enter the game changing series of Bloomerang® reblooming lilacs. Why Bloomerang? A boomerang is a curved piece of wood that, when flung forward, returns to the thrower. I've also heard the word used to describe the doubletake someone does when they see something incredible. Both are fitting for this lilac that blooms twice each year, in spring and late summer. It will definitely stop you in your tracks to take a closer look when it's blooming in August. Lilacs blooming in August? Yes! That's Bloomerang for you.
Harry Potter fans will be happy to know that this ordinary boy who possesses the power of a wizard inspired the Magic Show series of spike speedwell (Veronica). After completing the series of novels, when one sees a purple wand, what else would one conjure up besides the 'Wizard of Ahhs'? 'Pink Potion', 'White Wands' and 'Purple Illusion' soon followed. Wouldn't these be fun to include in your family's garden? 'Wizard of Ahhs'? 'Pink Potion', 'White Wands' and 'Purple Illusion' soon followed. Wouldn't these be fun to include in your family's garden?  
The Tut Series of Cyperus Grasses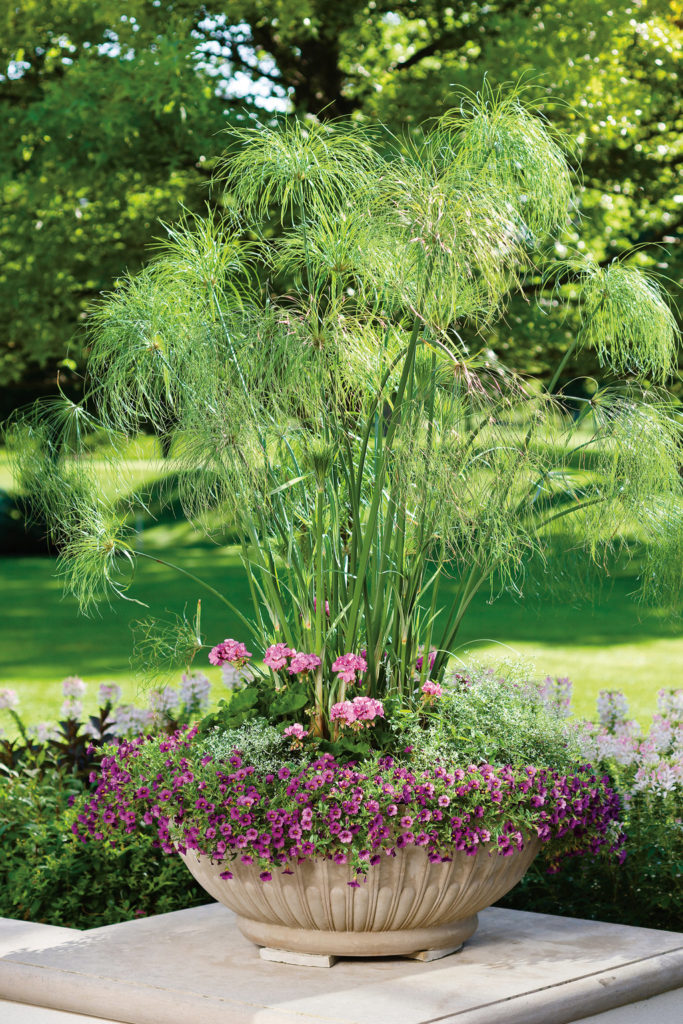 To understand the story behind the names King Tut®, Prince Tut® and Baby Tut®, look to its botanical name Cyperus, which translates to "papyrus". Papyrus is an ancient material that dates as far back as 3000 BC in Ancient Egypt where it was used as paper. Egypt's most famous king was King Tutankhamen, or King Tut for short. These plant names give homage to the original use of the plant, and indicate the plants' size in relation to one another, with King Tut standing the tallest at 4-6 feet. 
Another Ancient Crop: Baptisia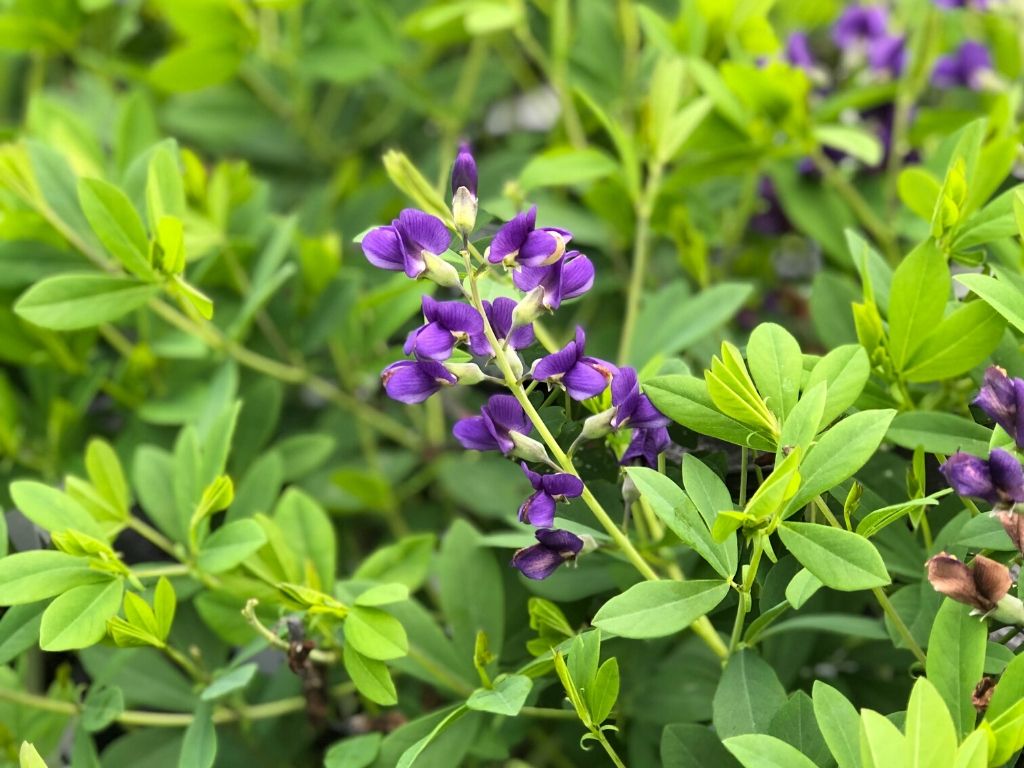 Baptisia is another ancient crop that is said to date back to the Phoenician culture in 2500 BC, but more recently was used by the English in the 1700s. It was the first subsidized agricultural crop in America. 
A popular blue dye called "indigo" originally came from the Indigofera plant which is native to the West Indies. But there was not enough of the plant to meet the demands of the English Empire. Then, they discovered that the roots and flowers of Baptisia, a native American perennial which was in plentiful supply, could be used as a substitute. Since the quality of the dye was not quite as high as that of Indigofera, it was dubbed "false indigo". More than a million pounds of Baptisia were shipped to England annually in the mid-1700s. 
Today, we enjoy a rainbow of Baptisia colors in the Decadence® collection, which has the broadest range of flower colors of any series of false indigo.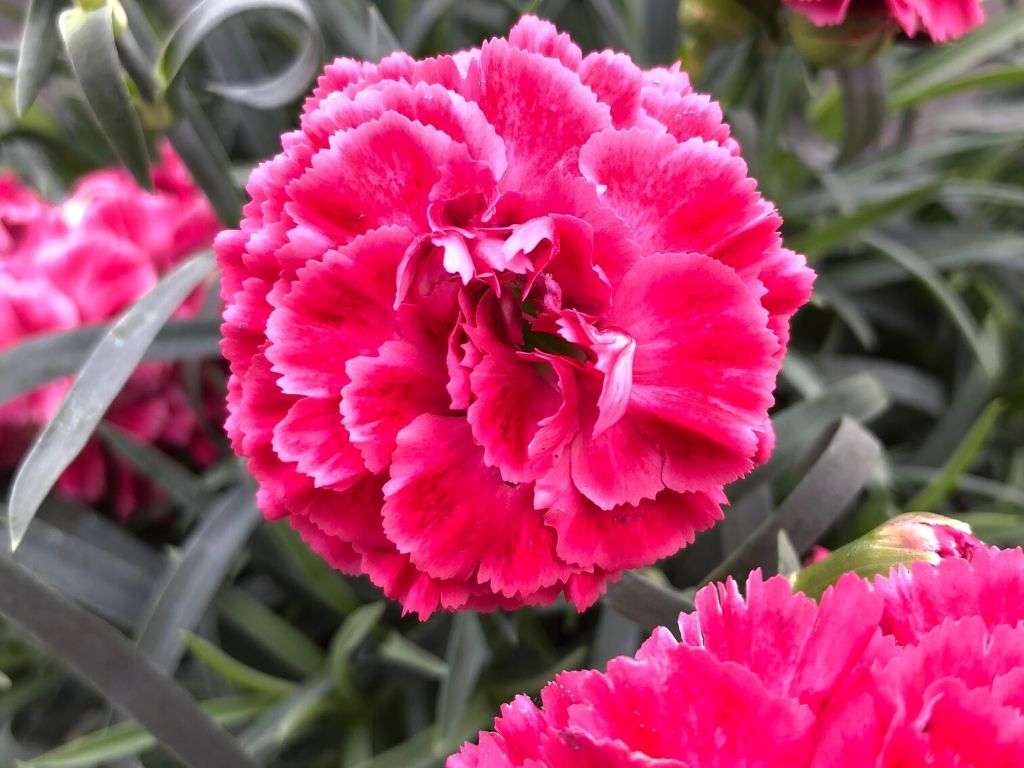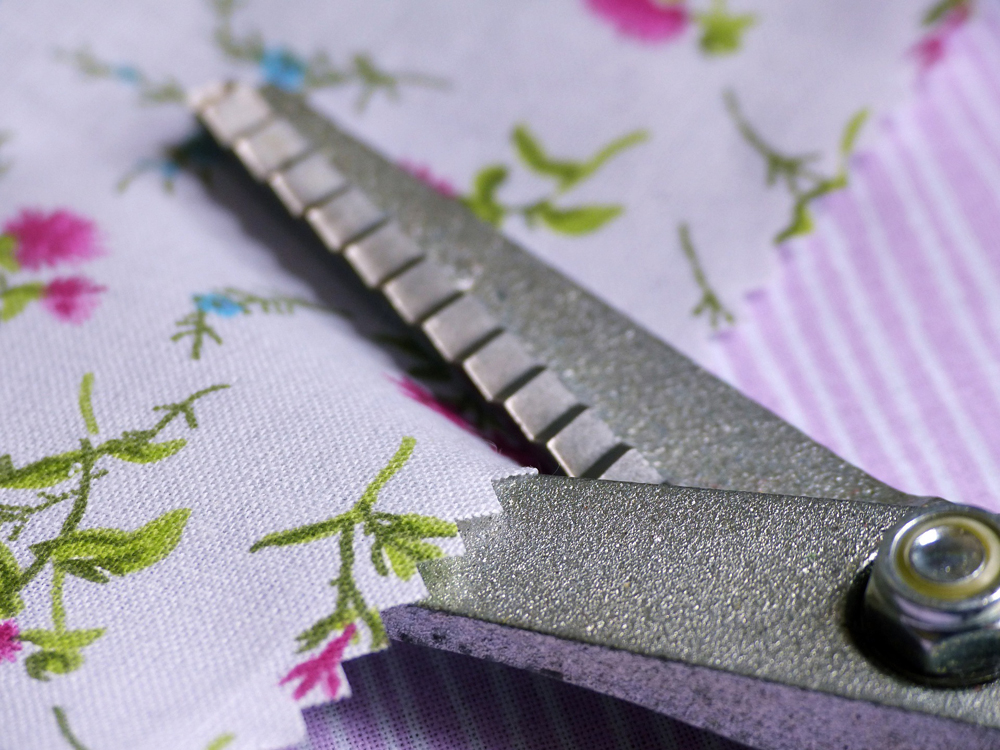 You might assume that pinks get their common name from the flower color, but that's not actually correct. After all, not all Dianthus plants bear pink flowers—some are white, red, coral or patterned. Take a closer look at the edges of the petals of a Dianthus flower. Notice the notches? They closely resemble the cut of pinking shears, a special type of scissors that cut jagged edges instead of smooth ones. The pinked edge petals of Fruit Punch® 'Classic Coral' are a perfect example.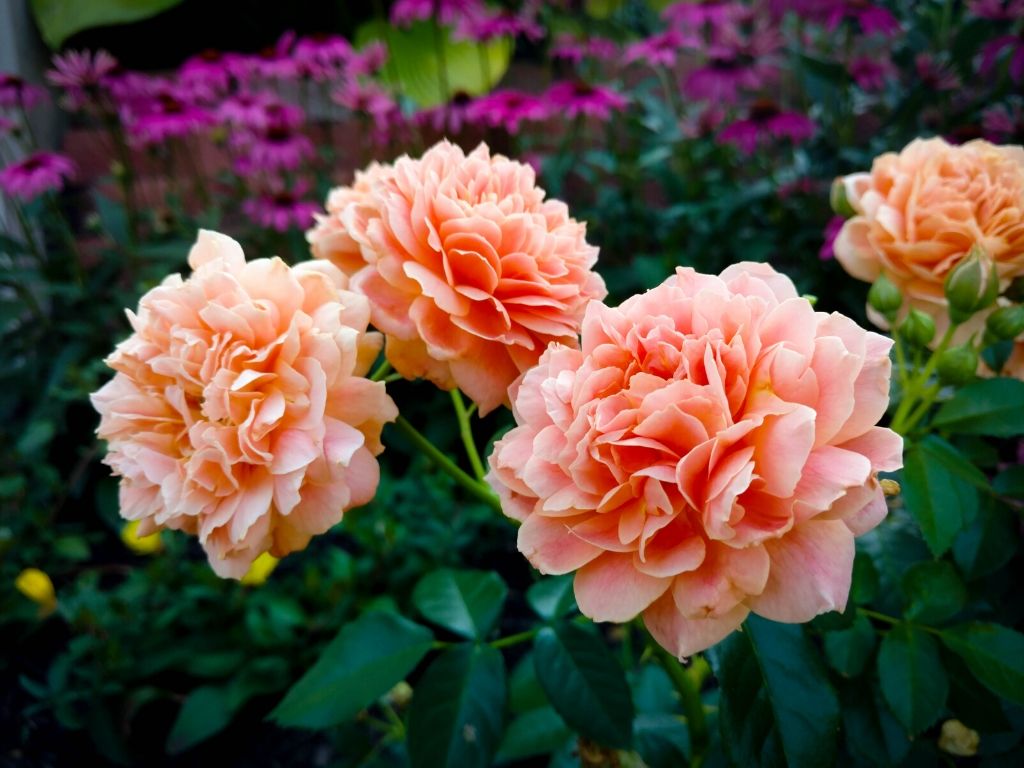 Finally, we have At Last®, a beautifully fragrant landscape rose that was many years in the making. Of all the tremendous advancements rose breeders have accomplished to make roses easier to grow and more disease resistant, the one trait that has eluded them is fragrance. It has long been a goal of rose breeders to bringing back the traditional fragrance without sacrificing disease resistance. 
At Last rose has accomplished just that, bearing beautifully fragrant, fully petaled, peach colored roses all season on healthy plants. It will surely become the foundation of future rose breeding. 
Enjoy reading the stories behind plant names? Then you'll love Dr. Allan Armitage's latest book, Of Naked Ladies and Forget-Me-Nots. Find it at www.allanarmitage.net.