Helleborus, the Lenten Rose
After a long cold winter it is always welcoming to see the first sights of Spring! One of my favorite early spring flowering perennials is the Lenten Rose. Bold, bright blooms that last for weeks giving your garden that touch of life you have been waiting for.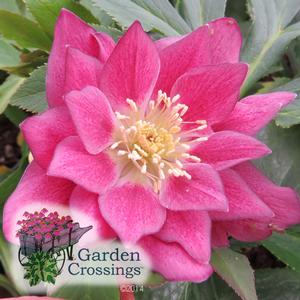 Grown in full shade to part sun locations, the Lenten Rose adds a splash of color to an otherwise drab wintery landscape. Starting to bloom in mid to late March ( in Michigan) you will find an array of color options such as pinks, burgundy, whites, yellow and even black shades. The single flowers are formed with 5 petals that are actually the sepals that surround the actual flower that is nestled in by the stamens. Helleborus can also produce a double flower with layers of ruffled petals that produce a large, full bloom. Long after the actual flower fades, the petals of the Lenten Rose lasts for a couple months. These evergreen, Deer & Rabbit resistant perennials are a perfect addition to your woodland and shade gardens.