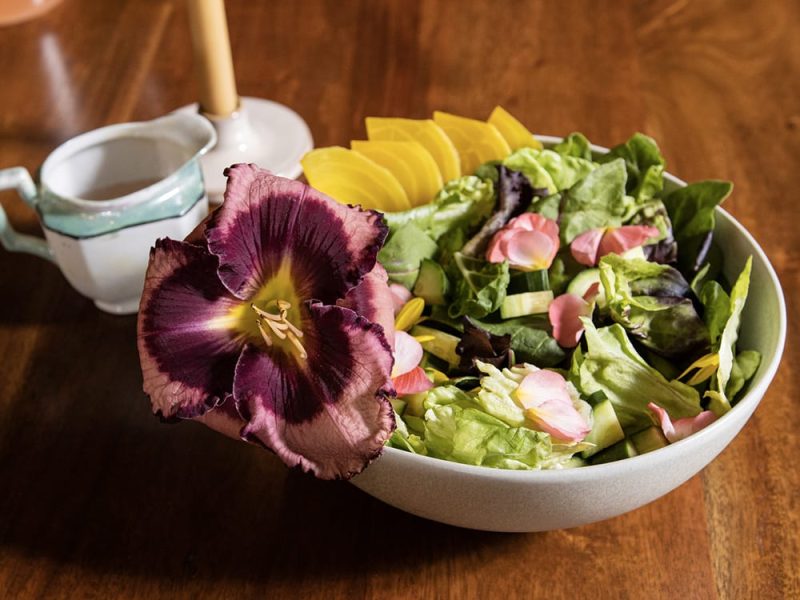 The term "ornamedible" is picking up steam with today's gardeners and you might be wondering what it actually means. Ornamedible is a plant that combines both ornamental and edible qualities into one – something you might grow primarily for one use or the other, but ultimately fulfills both roles. You might also think of it as an aesthetically pleasing edible plant. Maybe it's an attractive fruit or vegetable, or a flowering plant you can also eat.
In the U.S., most people traditionally separate their ornamental flowers and edible plants into to different spaces. We have vegetable garden plots or raised beds in one part of the yard and our flowers in another. But this is beginning to change with the dawn of the "Foodscape Revolution" made popular by author Brie Arthur. In her own garden, Brie mixes ornamental and edible plants together into one cohesively designed landscape. As long as the cultural conditions of each plant are met, there's no need to separate them.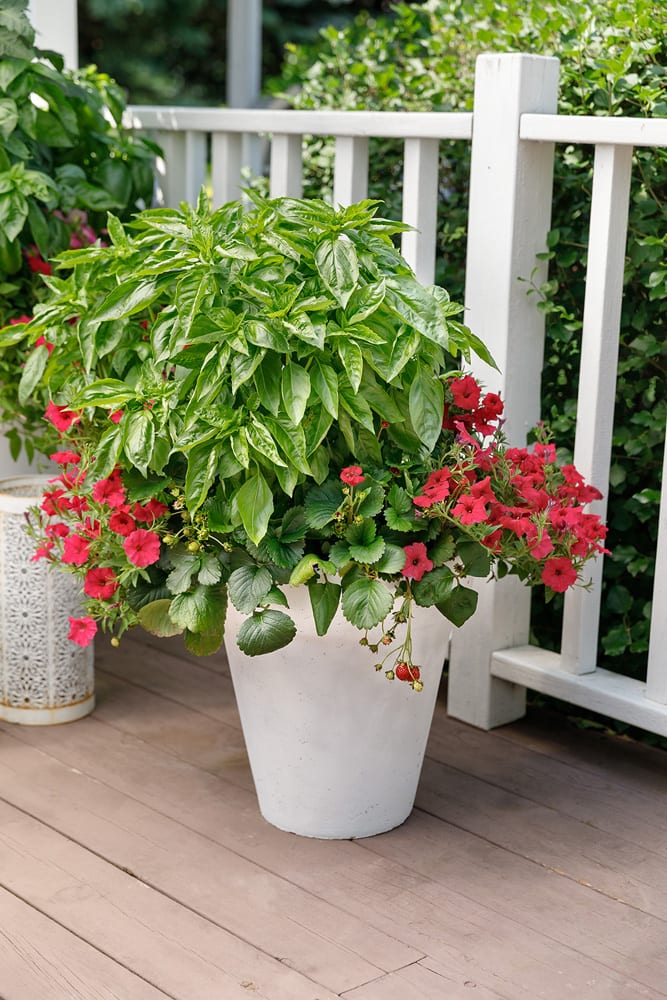 Combining edible plants with ornamental ones isn't a new concept. It's been done for centuries in France where they call it "potager gardening". The English also maintain formal "kitchen gardens" which are as beautiful as they are functional. Ornamedible gardening is the idea of growing attractive, edible plants in ornamental ways, including pairing them with strictly ornamental plants in the landscape or containers rather than keeping them apart.
Ornamedibles to Try in Your Garden
Fire Away® Hot and Heavy is a relatively compact variety of colorful red, orange and yellow snack-sized hot pepper. It produces fruit over such a long period that it could easily be used as a colorful thriller in a container or enjoyed on its own in a decorative pot.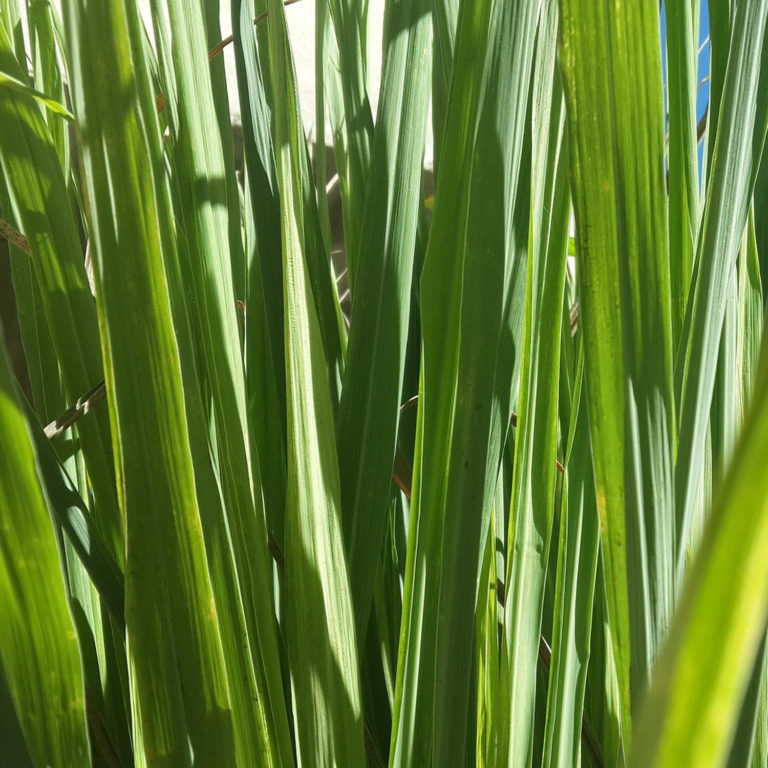 Lemon grass offers both ornamental, practical and edible uses. It makes a fun thriller in container recipes, is said to have mosquito repelling properties, and can be used to impart a lemony flavor to Mediterranean or Asian recipes.
Much like blueberry bushes, haskaps are attractive shrubs that can be mixed into perennial borders or foundation plantings, and they also produce delicious fruit. Yezberry® haskaps blend the flavors of blueberries and raspberries into one with their olive-shaped fruits. They are incredibly cold hardy, tolerating winters down to zone 3.
Berried Treasure® strawberries were designed to be both ornamental and edible – the exact definition of an ornamedible. They bear semi-double flowers and small, sweet fruits all season long. Since the plants only grow short runners, they are ideal for using in patio containers.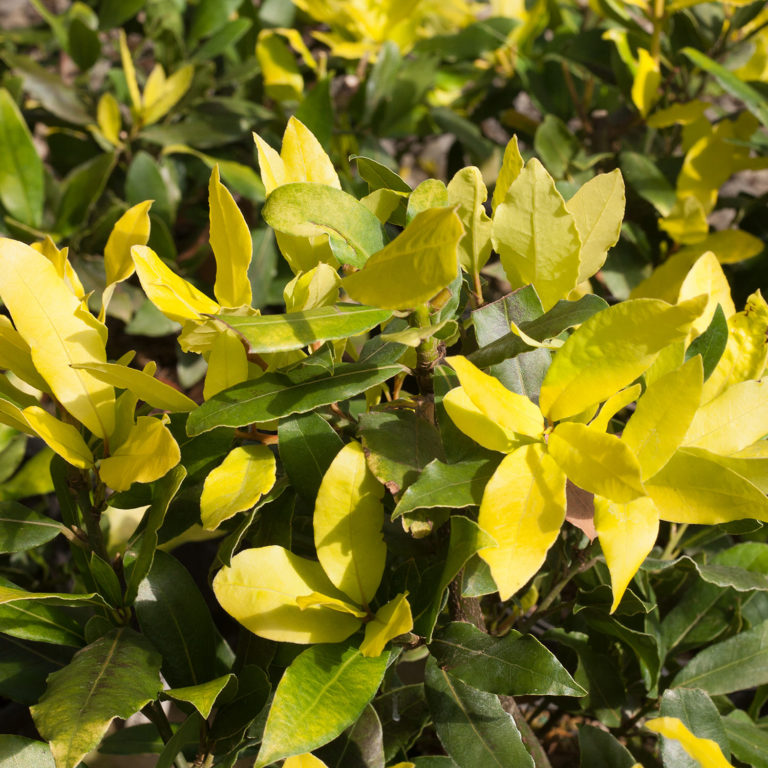 You could pay good money for dried bay leaves from the spice shop, but why not grow your own instead? Sicilian Sunshine® sweet bay is a highly aromatic, ornamental shrub with leaves you can use to flavor soups, roasts and other savory recipes. As an added bonus, its foliage is bright gold.
Peppy Le Pom™ is an ornamental variety of dwarf pomegranate that makes a perfect ornamedible. Though its bright orange fruits are technically edible, you'll probably prefer to enjoy this shrub's good looks as a patio plant rather than eat its fruit. It is very long blooming and can be brought indoors for winter to be grown as a houseplant.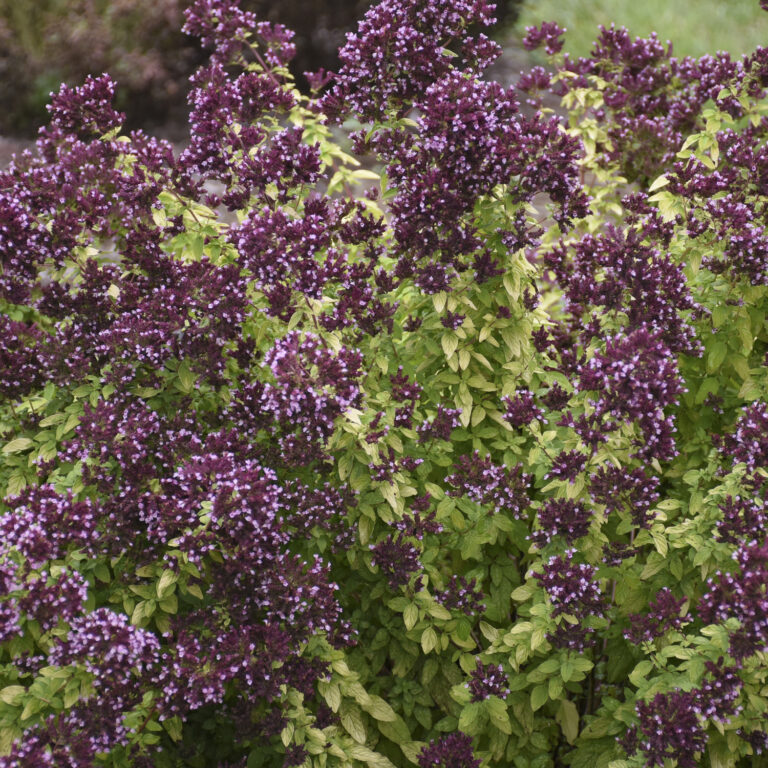 You might not think of perennial bee balm, allium and lavender as herbs, but these plants are ornamedibles, meaning they are grown for both their ornamental and edible qualities. 'Drops of Jupiter' ornamental oregano is also a fun new ornamedible. Though their flavors won't be quite as strong as culinary varieties, these flowering herbs can still be used to impart subtle flavor and beauty to desserts, drinks and savory dishes.
Plants with edible flowers can be classified as ornamedibles. You may have seen violets or nasturtiums used as an edible garnish before, but daylily, dianthus and rose petals are edible, too. Learn more about edible flowers and find recipe ideas in this edible flower guide.