Long Blooming Perennial Flowers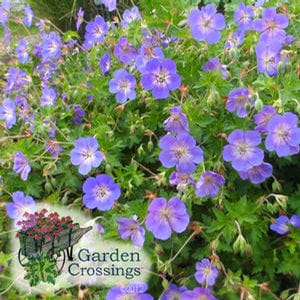 You love the idea of perennials and not having to plant your plants every year, but you also want a perennial that will bloom all summer. That should be easy to find, right? Actually it is a little tricky to find a long blooming perennial that will give you color for most of the season, most perennials have a couple weeks to maybe a month of bloom time.
I have come up with a few varieties that I will feature that are a long blooming perennial flowers. Most will give you color from May- September with a little dead heading between blooms.
One of my go to plants when I am asked for a continuous blooming perennial, is the Hardy Geranium (Cranesbill). Hardy geraniums such as 'Rozanne' form a mounding habit that is nice for borders in both the garden and landscape. Cranesbill is a sun loving perennial that blooms like crazy! If you start to notice that it is slowing down on blooms, simply trim the plant back to about 6 inches and wait for it to reflush and rebloom. A great choice for a perennial that blooms all summer.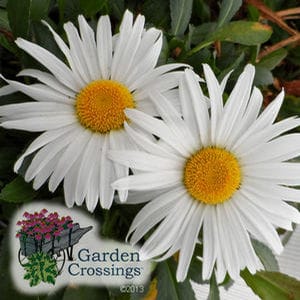 If you are a daisy lover but do not like their short bloom time I suggest you take a look at Daisy May Leucanthemum. Daisy May is part of the Proven Winners Perennial line and has been chosen for its excellent performance and long bloom time. Daisy May is a reblooming shasta daisy that provides your garden with flower color from early to late summer. It is said to 'Bury its dead', which means as the blooms die the next round of blooms are already waiting to push their way on top. You may also choose to dead head your plant for a tidier look.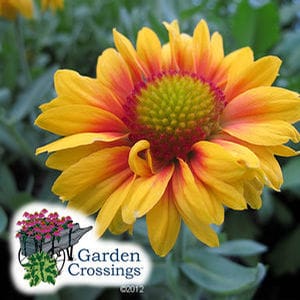 Looking for a long blooming perennial flower that is also drought tolerant? Give Gaillardia a try. Gaillardia come in several different varieties such as 'Oranges and Lemons', 'Fanfare', and 'Scarlet Halo'. Gaillardia is a sun loving perennial that is deer resistant, drought tolerant, attracts butterflies and blooms pretty much all summer. You will want to dead head your gaillardia to encourage the most prolific amount of blooms. Try mixing the flat petal varieties such as 'Arizona Apricot' with the fluted varieties such as 'Fanfare Blaze' for a unique mix of color and texture.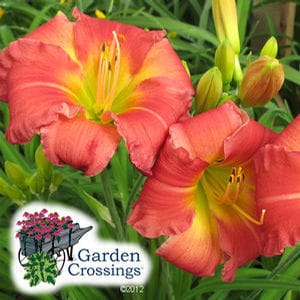 And lastly, no perennial garden is complete without at least one daylily. It is true that a daylily flower only lasts one day so you will want to use reblooming hemerocallis for season long color. Daylily 'Going Bananas' does just as its name implies- goes bananas when blooming. This long continuous blooming daylily has a large 4 inch, lemon color flower that opens fully. From early summer through fall, the long blooming perennial 'Going Banana's' is going to deliver color to your garden or landscape all season.
Another color option in the daylily family, and one of my personal favorites is Hemerocallis EARLYBIRD CARDINAL™ . The beautiful watermelon red 4 inch blooms flower over 100 days in a season! Hemerocallis EARLYBIRD CARDINAL™ is not only a strong bloomer but also is a great grower, producing up to 6 additional fans each year. Pair with 'Going Bananas' for a beautiful contrast of color.
A few other long blooming perennials flowers that you may also consider for your gardens are Achillea, Scabiosa, Agastache, Roses, Hardy Hibiscus, Nepeta, & Coreopsis.