Delightful and Drought Tolerant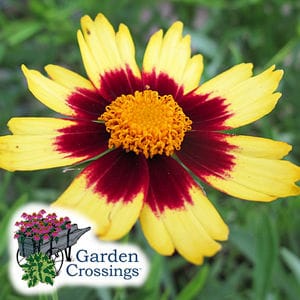 Why plant drought-tolerant plants even if your region isn't experiencing a drought? They're easy-care perennials that keep growing, blooming, and performing even if you forget to water them (after they're established), even if it doesn't rain, and even when you leave for a week on vacation in the middle of summer. You don't have to be in the middle of a drought to appreciate the utility of these plants.
But, before we recommend plants for you, we need to set a couple of things straight.
Drought-Tolerant Planting Myths and Facts
Even though they're easy-care, drought-tolerant plants aren't no care. Just like other garden plants, they require some care to get growing.
Myth: Drought-tolerant plants don't need water.
Fact: These plants do need to be watered regularly as they establish roots (around four to six weeks). After that, they'll only need extra water if there's no rain for over a week or two.
Myth: All drought-tolerant plants need the same amount of water.
Fact: Every plant is different and some need more water than others. A good rule of thumb is this: the thicker the leaf, the less water the plant needs. Sedums need less water than coreopsis because sedum plants store a lot of water in their leaves.
Myth: There are no drought-tolerant plants for shade.
Fact: Yes there are! Hosta, some of the most popular shade plants around, thrive in dry conditions (once established).
Myth: Only native plants are drought-tolerant.
Fact: It is true that many native plants, including Joe Pye Weed and Coreopsis, are drought-tolerant (and/or adapted to natural growing conditions without supplemental water), but there are plenty of introduced varieties that are drought-tolerant and thrive in the garden setting.
Myth: All native plants are drought-tolerant.
Fact: Not all native plants are drought-tolerant. There are plenty of native plants (such as cardinal flower) that thrive in wet conditions. Just because a plant is native doesn't mean it likes to be high and dry!
Favorite Drought-Tolerant Plants
Pick the right plants and you can drastically cut your water bill and spend more time enjoying the garden and less time watering it. Here are some of our favorite types of drought-tolerant plants for the sun and shade.
Sun
All daylilies are highly drought-tolerant when established in the garden. With so many different flower shapes and colors to choose from, your certain to find one that looks right at home in your garden.
You don't just have to plant your grandma's giant yellow yarrow in order to save time and work. We have several new interesting colors of yarrow, and they're all sun-lovers and drought-tolerant.
Why do we keep talking about agastache? Because it's so easy to grow, blooms all summer, loves the sun, attracts butterflies, and is drought-tolerant. What's not to love?
These bright, colorful sun perennials are native to many areas of the United States. Don't miss the many new colors available.
This succulent grows wild on the hillsides of California, but it will thrive in any sun garden in USDA Hardiness Zones 5-8.
Shade
Hosta are actually perfect plants for dry shade gardens. Water them frequently during their first year in the garden to help them get established, then sit back and watch them grow!
All Lenten roses are drought-tolerant and grow well in the shade. Plant these for their late winter-early spring flowers and dark, lustrous foliage.
All heuchera are drought-tolerant once they've spent a year in the garden. Add some pizzazz to the shade garden without adding work. Plant heuchera!
These spring-flowering plants are favorites of anyone who remembers rambling through their grandmother's garden. They grow in part shade and do well without extra water after they become established.