Season Long Color for Your Garden
Plant a Perennial Garden that Blooms all Summer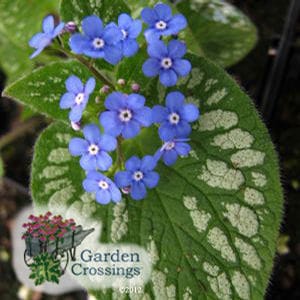 Can you grow a colorful, long-blooming garden without adding annuals? You certainly can! With a little bit of planning and organization, you can plant a garden that blooms and has flashy, splashy color all summer long without the labor of adding annuals.
Of course, we love our various annual flower offerings for the enormous explosions of color they provide. However, if your goal is more beauty with less work and you want to expand your garden without replanting it every year, perennials are your answer.
Seasonal Planting
The way to approach planning a perennial garden with long-lasting blooms and color is to attack it by season. While many of the plants we suggest below are long-blooming, none of them will bloom from the first frost-free day in the spring until the first killing frost in the fall. That means you still have some planning to do when selecting plants. Here are our suggestions for long-blooming perennials or colorful foliage plants that will give you color longer.
Spring Selections
Get the garden going with long-blooming perennials that start flowering as soon as the snow melts. Some of our favorites include:
Hellebores: Two new selections of the popular "Lenten Rose", Ballerina Ruffles (Pink double flower) and "Midnight Ruffles" bloom in late winter and early spring. Once they start flowering, they can stay colorful for up to three months!
Columbine: The Origami Blue and White Columbine is exactly what we picture when we think "spring gardening." This long-blooming perennial will also flower for up to three months.
Brunnera 'Jack Frost': This plant blooms in the spring with pure sky-blue flowers reminiscent of forget-me-nots. However, unlike forget-me-nots, once Jack Frost has finished blooming, you get to enjoy the silvery leaves all summer long. Bonus!
Color Flash Astilbe: Another long-blooming spring and early summer perennial, Color Flash also has pretty leaves. The burgundy foliage of this long-blooming perennial would pair nicely with 'Jack Frost'.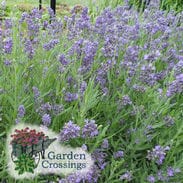 Summer Flowers
Once summer hits, your options expand greatly! Here are some overlooked long-blooming summer flowering perennials.
Lavender: A fragrant herb that's right at home in the perennial garden, lavender blooms for a long time, but looks as beautiful right before and right after the flowers open. Try growing 'Essence Purple', a new variety we're offering for 2013.
Agastache (Hyssop): Gardeners are finally discovering the beauty of Hyssop, another flowering herb that blooms its head off all summer long. Choose from traditional purple varieties or grow some of the 'Sunset' cultivars for pink, orange, and red flowers all summer. Plant this in a sunny area near a window to enjoy the fragrance from its licorice scented flowers.
Heuchera: While heuchera, or coral bells, do bloom, you want to grow these perennials for their amazing leaf colors. Long after the flowers are gone, heuchera leaves keep brightening up the garden. Select from lime colored leaves or leaves the color of chocolate mint. Plant heuchera with orangey-red leaves or pink leaves. These garden workhorses deserve a prime spot in any perennial border.
Cranesbill: Plant these fast-growing perennials in full sun to part shade for a groundcover that blooms constantly. Delicate flowers in shades ranging from blue to purple to pale pink cover low-growing cranesbill plants from summer through fall.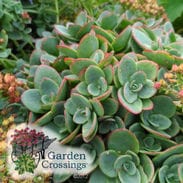 Fall Beauty
Keep the show going with fall blooming perennials and shrubs. The growing season isn't over until it's over!
Lobelia: Cardinal flower, as it's sometimes called, starts blooming in the late summer and continues until frost. A great plant to anchor your "color wheel" for the end of the growing season.
Russian Sage: A shining star of the dry garden, Russian Sage pairs well with Roses and Black Eyed Susan flowers (Rudbeckia), other staples of the fall garden. This long-blooming perennial flowers from late summer to frost, and looks great until the snow hits.
Sedum: Most taller-type sedums bloom in late summer and early fall. Some of our favorites also have interesting leaf colors that add interest all summer. Sedum 'Maestro' has silvery blue foliage that adds a cooling effect to every garden. 'Garnet Brocade' has burgundy foliage. Plant the two together for a WOW combination in your garden!
Bluebeard: This is actually a shrub, but such a spectacular fall-blooming shrub that we couldn't leave it off the list. You can plant smaller-sized shrubs perfect for the perennial border, or the standard varieties for a late-summer to fall flowering explosion of color as a foundation planting near the house. Make room for Bluebeard. You'll be glad you did when everything else is winding down and this shrub is just starting to flower.